London-Japan Friendship Match
The match between the party of visiting retired Japanese Go players and the BGA/London team ended very close. With one result to come in it was tied at 8 all. The outstanding game, the bottom board, decided it in Japan's favour 9-8. Winning for the British side were Nick Krempel, Alex Rix, Jonathan Chetwynd, Michael Webster, Jonathan Turner, Xinyi Lu, Jiri Keller and Roger Daniel. After the match most players then went on for a meal in China Town.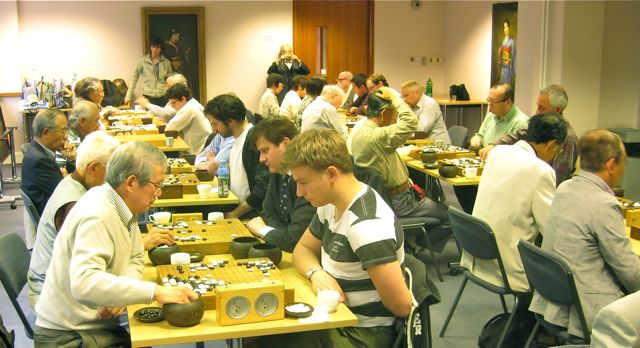 Last updated Sat Oct 21 2017. If you have any comments, please email the webmaster on web-master AT britgo DOT org.