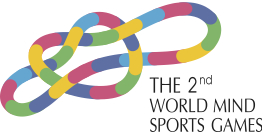 There are still two places available for each of the Men's and Women's Individual events. If any BGA member is interested in participating please contact Jon Diamond [1], our Team Captain, as soon as possible. The deadline for notification of our team to the IGF is 30th July.
Team shirts will shortly be available, but you can order your now - see the Order page [2] to get yours.
We're trying to provide financial assistance for some of our team members who need such help. If you'd like to help you can make a donation via our WMSG donation page: http://www.britgo.org/wmsg/donation [3].
Last updated Tue Jul 17 2012. If you have any comments, please email the webmaster on web-master AT britgo DOT org.