Zebin Du, a Chinese 4d from Nottingham University, won the British Open winning all 6 games. Second was Yuanbo Zhang, also 4d, with 5 wins. A group of 4d came next with 4 wins: Andrew Kay, T Mark Hall, and Andrew Simons. Winning 5 games lower down were Alan Thornton (1k St Albans), Peter Collins (3k Bristol), Peter Harold-Barry (5k St Albans), Andrew Russell (6k Birmingham), Pat Ridley (10k Chester) and Oscar Selby (12k Epsom). Prizes were awarded by divisions:
Division 1 (1-3d) : First Christian Scarff (4 wins), Second Harry Fearnley (3 wins)
Division 2 (1-4k): First Alan Thornton (5 wins), Second Peter Collins (5 wins)
Division 3 (5-8k): First Peter Harold-Barry (5 wins), Second Andrew Russell (5 wins)
Division 4 (9-12k): First Patrick Ridley (5 wins), Second Oscar Selby (5 wins)
Division 5 (13k +): First Luis Sousa (4 wins), Second Kathleen Timmins (3 wins)

Photo of Zebin with the Minds in Conflict Trophy courtesy of Tony Collmann for the AGA
Results [1]
Oscar Selby also won the British Lightning on the Friday evening with 5/5, including some close handicap victories over dan players. Winning 4 were Zebin Du, Yuanbo Zhang, Andrew Simons and Paul Barnard.
The team prize went to Andrew Kay, Andrew Simons and Klaudia Kleczkowska, whilst the best club team was judged to be Epsom.
Andrew Simons also won the Stacey Grand Prix for the year with 29 points (second was Toby Manning with 26 points and third Richard Hunter with 17). The continuous tournament was won by Roger Daniel and the Congresses Quiz was won by Toby Manning.
There were 67 players in all taking part in the Open, which was part of the British Go Congress weekend. This was held in the Cromwell Hotel in the very pleasant old town area of Stevenage and sponsored by Puzzle Shed. Most of the prizes were puzzle Go stones, with the major ones being large Go stones consisting of geared elements printed by a 3-D printer and the others being large or small flying Go stones.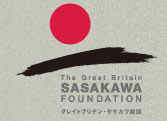 Special guest for the weekend was Michael Redmond 9p, the American professional who was concluding his week long training tour of England (thanks to the Nihon Ki-in and the Sasakawa Foundation [2]). He ran a training session on the Friday, played simultaneous matches and analysed games throughout the weekend. The special prize for the best move/improver was chosen by Michael to go to young Oscar Selby.
The weekend also featured the BGA's AGM and a Congress dinner on the Saturday evening.
All this was well organised by Alison and Simon Bexfield from the nearby Letchworth Club, who thanked all those who helped make it possible and explained the cryptic symbols on players' badges.
Last updated Sat Oct 21 2017. If you have any comments, please email the webmaster on web-master AT britgo DOT org.