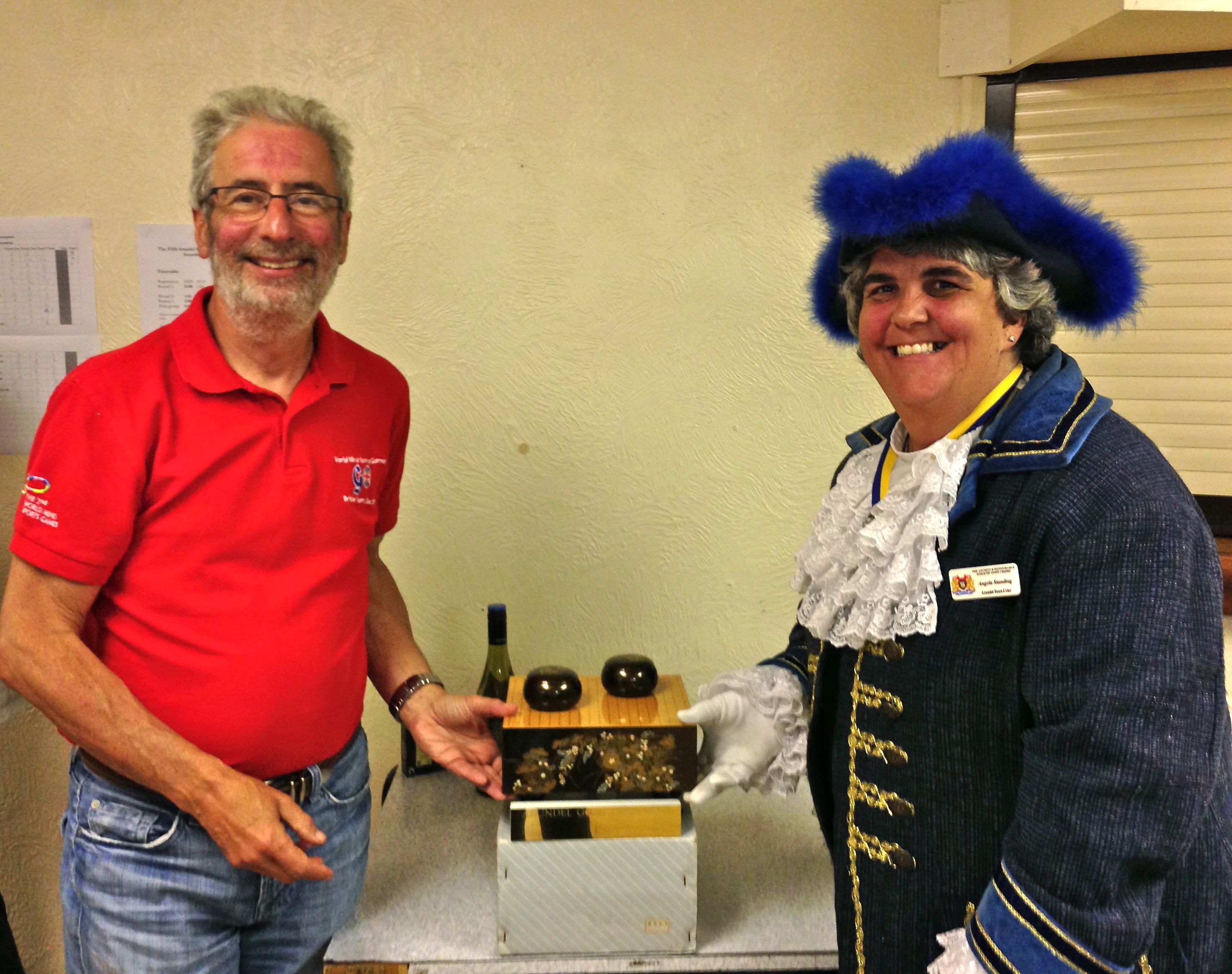 Jon Diamond made a clean sweep at Arundel, winning all three games, with Andrew Jones runner-up with 2.5 wins (komi was 7 points). He received the new trophy donated by Pauline and Steve Bailey, a miniature traditional decorated Go board, from the official Arundel Town Crier.
22 players made it to the usual playing venue, the Football Club, immediately opposite the entrance to the famous Castle, and included players from both the distant Swindon and Leicester Go clubs.
Prizes were awarded to the winners of the first two games. In addition to the above these included Roger Daniel, Oscar Selby and Pauline Bailey. Oscar Selby won the 9x9 and the Selby family won the quiz.
Results [1]
The tournament ended with many participants adjourning to a nearby local hostelry for the traditional beer and dinner.
Sadly, Arundel will not be run next year due to the British Open being held at Bognor Regis, which is only a few minutes away, but we hope playing will resume in 2015.
Last updated Sat Oct 14 2017. If you have any comments, please email the webmaster on web-master AT britgo DOT org.