A Sino-British Weiqi Cultural Exchange event is being held on 7th September 2013, starting at 1pm in the British Museum, London in the Hugh and Catherine Stevenson Lecture Theatre. A formal invitation is here [1].
Hosting the event are the East Midland Youth Chinese Organization and the British Research Institute of Traditional Chinese Culture
The objectives are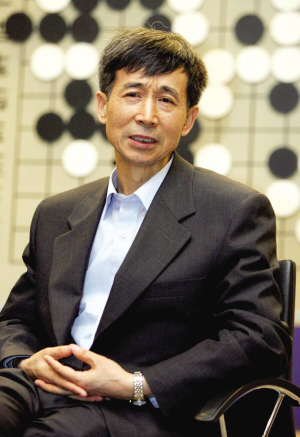 to promote cultural exchanges between China and UK through this well-loved game
to set up a platform where Weiqi enthusiasts can not only learn about Weiqi culture but also enhance their Weiqi skills
to enable Weiqi enthusiasts here to find more friends and
to make more people take up Weiqi, facilitating the promotion of Weiqi as a result.
The main guests will be
Wang Runan, a famous Chinese Weiqi player (professional 8 Dan), part of the first generation of Weiqi players since 1949, who is also the full-time vice chairman of the Chinese Weiqi Association and the chairman of the Chinese Xiangqi Association
and Chen Yongqing (5 dan amateur) president of Xi'an Fuji Vocational Weiqi Club, vice chairman of Xi'an Weiqi Association and a promoter and advocate of Weiqi culture.
Wang will be giving a simultaneous display against four British Go players as part of the activities, which also include introducing the game and its history to the audience, comprising Chinese official representatives, British Go players and other invited guests.
A Press Conference about the event is being organised for 5th September.
We would like to invite volunteers to be one of the 4 players and also someone who can translate the comments of the Chinese commentator.
Finally, we'd like to invite all members of the British Go community to attend. As there are only a limited number of seats the hosts are, for the time being, requesting advanced registration, so if you're interested in participating in this cultural exchange please send an email to our President [2] now.
Last updated Sat Oct 14 2017. If you have any comments, please email the webmaster on web-master AT britgo DOT org.