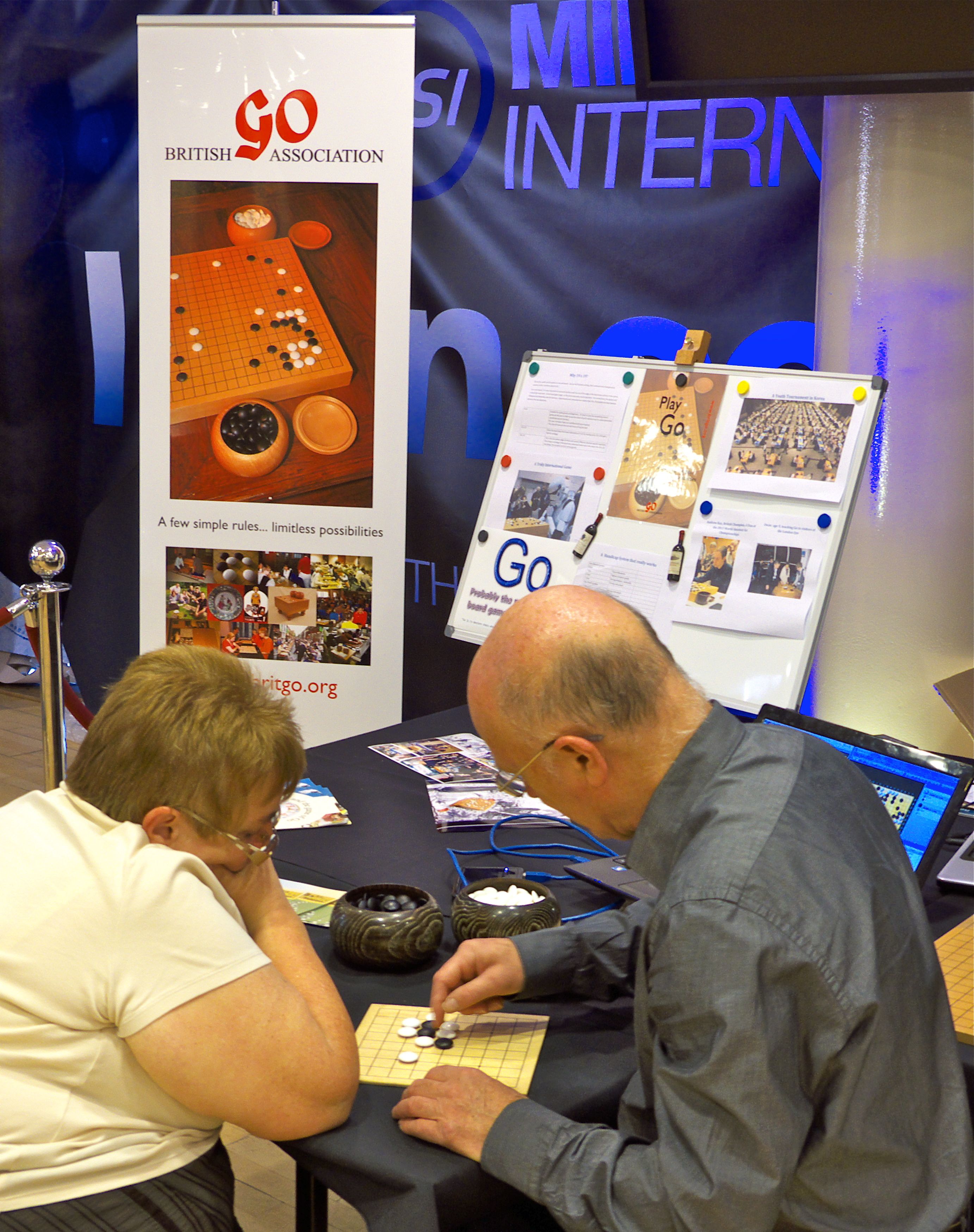 Although no Go tournament took place, Roger Huyshe ran a stand with the aim of introducing some of the 500 attendees at this event in Cardiff [1] to Go, managing to sell four beginner's books and three basic sets as well as putting eight or nine people in touch with their nearest club and playing trial games with half a dozen. This was also the first outing of our new roller banner - available for use by anyone who needs to market Go at an event.
The most promising contact was with a couple who have Local Authority responsibility for 17 schools and are interested in setting up School Chess and Go clubs.
Also helping staff the stand were our Membership Secretary Paul Barnard, Welsh Champion Dylan Carter and, from the Cardiff Go Club, Neil Greenwood, Keiran Grayson and Club Secretary Neil Moffatt.
Report by Tony Collman for the AGA
Last updated Sat Oct 14 2017. If you have any comments, please email the webmaster on web-master AT britgo DOT org.