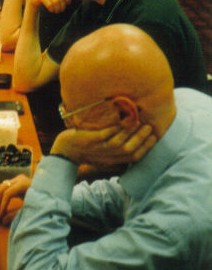 Les Bock [1] has finally retired as our Archivist [2] after many years in the position.
The Archive is in the process of being transferred to our new Archivist, Barry Chandler [3], and we'd like to thank Les for his untold years of service.
Last updated Sat Oct 14 2017. If you have any comments, please email the webmaster on web-master AT britgo DOT org.