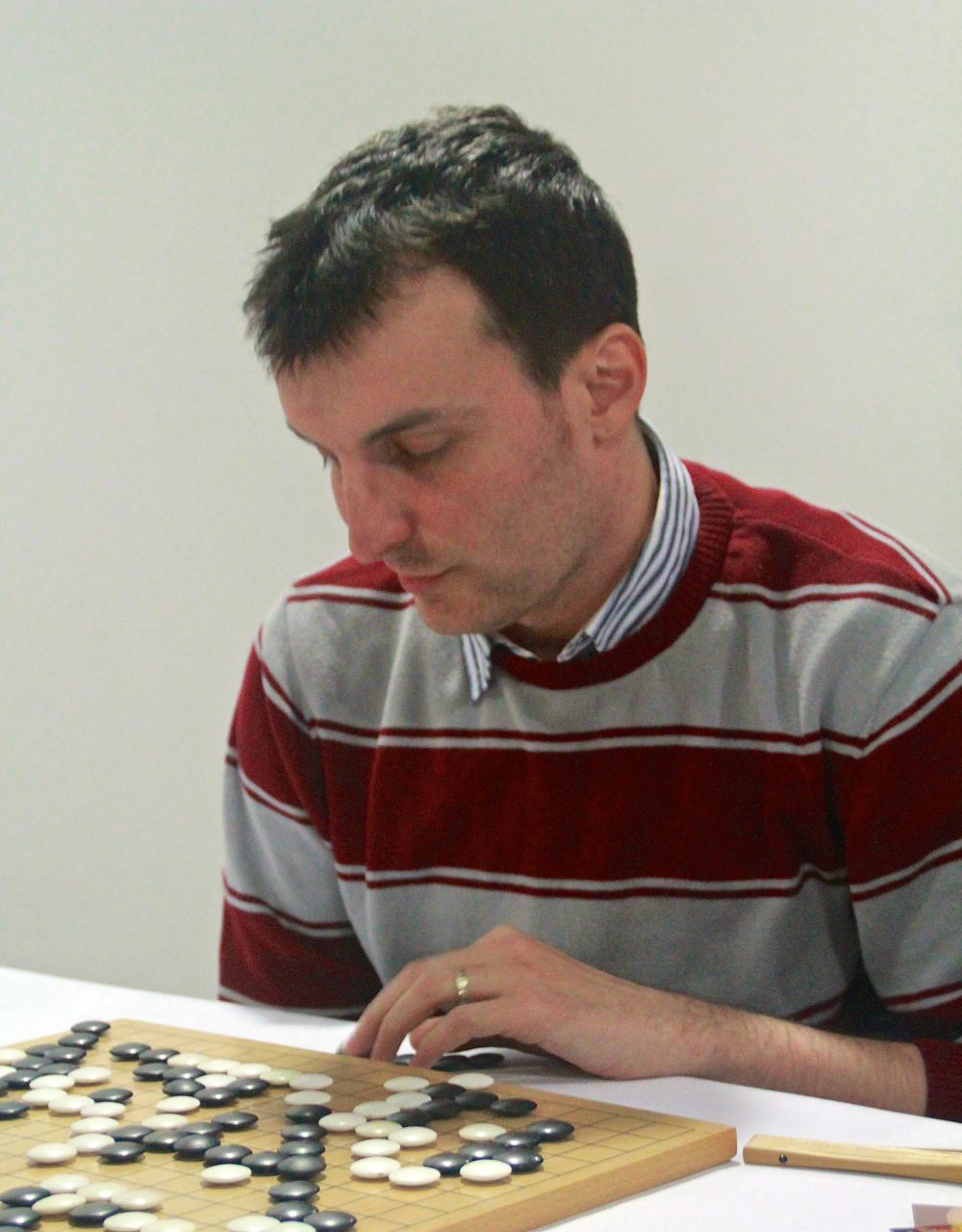 As well as winning the British Lightning Cornel Burzo, 6d Romania, won all six games to win the British Open. He was two points clear of division 2 winner and runner up Robert Rehm, 5d Netherlands, division 2 runner up Bei Ge, 5d UK, and division 3 winner Felix Wang, 4d UK, and division 3 runner up Andrew Kay, 4d UK. Francisco Divers also did very well winning all six games. The trophies and prizes were all awarded based on divisions by grade.
Div 4 Francisco Divers, 1d UK
Div 5 Michael Charles, 1k UK, Runner-up Roger Huyshe, 3k UK
Div 6 Martin Harvey, 4k UK, Runner-up Wojciech Szychowiak, 5k PL
Div 7 Jan Willemson, 6k EE
Div 8 Gerry Gavigan, 12k UK, Runner-up Mikhail Mramorov, 13k RU
61 people took part.
Also receiving a trophy was event organiser Toby Manning who collected the Terry Stacey Trophy.
Last updated Fri Oct 13 2017. If you have any comments, please email the webmaster on web-master AT britgo DOT org.