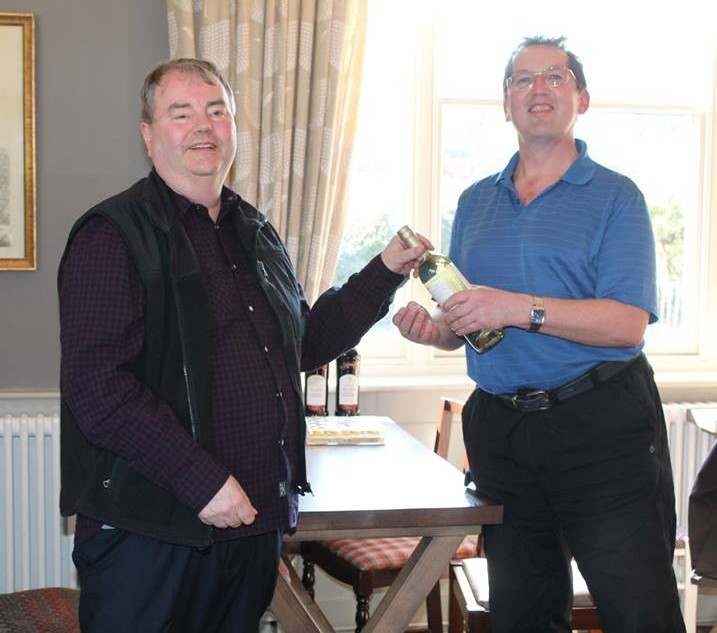 [1]
Alistair Wall made an early start in the new season of the Stacey Grand Prix by winning the 2015 Welwyn Garden City Tournament. Coming first at this four round event, held at the Red Lion in Hatfield, means he starts in the lead and looks like he has a good chance of retaining the trophy he collected at the British for the previous 2014-2015 season.
Others of the 24 players who won prizes for three wins were Ngoc-Trang Cao (2d Strasbourg), Tim Hunt (2d Milton Keynes), Karim Secker (5k), Melchior Chui (9k Cambridge), Ben Murphy (10k Billericay) and Alex Terry (10k Bungay). Grimsby's Daffyd Robinson (11k) won the fighting spirit prize.
Results [2]
John Collins' Facebook photos of round 3 [3]
John Collins' Facebook photos of round 4 and prize-giving [4]
Last updated Wed Oct 11 2017. If you have any comments, please email the webmaster on web-master AT britgo DOT org.