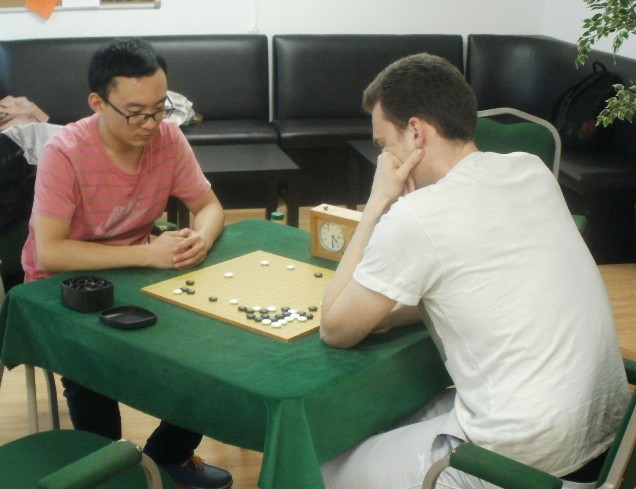 [1]
Charles Hibbert took an early lead on day one of the Challengers' League. In the first game he beat the British Champion, Andrew Simons, who complained he has got into a habit of losing the first game in an event. Then in the second game Charles beat the top graded player, Junnan Jiang, when a group died in overtime.
Also winning their first two games were Alex Rix, who beat Alistair Wall and then Bruno Poltronieri by 1.5 points, and Des Cann, who beat Tim Hunt and Alistair Wall (the latter through an interesting tesuji).
The other results were Junnan beating Bruno in the first round and Andrew beating Tim in the second.
The event continues until Tuesday at the Young Chelsea Bridge Club, the home of the West London Go Club. The top two players earn places in the title match.
Last updated Wed Oct 11 2017. If you have any comments, please email the webmaster on web-master AT britgo DOT org.