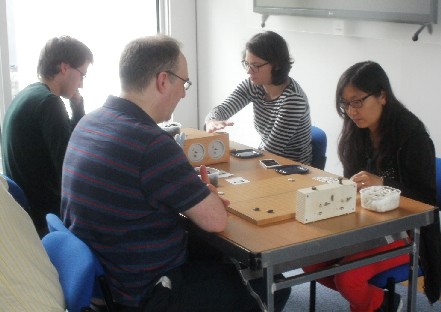 [1]
The Milton Keynes Tournament moved to a new location within the Open University campus, as someone had thought the weather suitable for cricket making the pavilion not available. The split-level foyer to the Berrill Building provided a very light and pleasant location (except when the dark clouds rolled in), with the lower level suitable for coffee, analysis and game of MK Go. Admittedly there was a lot of sunshine between the heavy rain and it didn't spoil the day of Go-playing.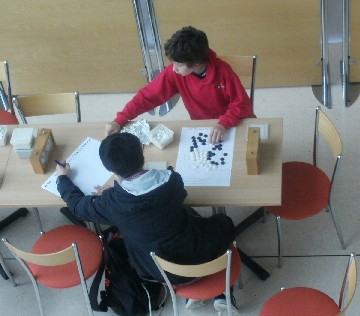 [2] Jitka Bartova won the tournament, beating Andrew Simons, Poland's Maciej Lubinski and then Joanna Leung in the final. Steve Bailey (7k) proved that getting wet geocaching at lunch time was not a hindrance to winning three games. Leamington won the team tournament. Edmund Smith got most wins at MK Go (7/10) and local player Phil Cavanagh got the best percentage with 6/6.
Results [3]
Last updated Wed Oct 11 2017. If you have any comments, please email the webmaster on web-master AT britgo DOT org.