We have a preferential supply arrangement with Hoyles [1] which gives all Association members a 10% discount on all Go equipment. Details on how to order. [2]
There are some alternative Retailers and Suppliers sections below.
Masters Games [3], and GoShop Keima [4], seem to have the widest choice.
Our former supplier Pentangle Puzzles and Games has now closed.
Our Books Service
Our Bookseller no longer regularly brings books to tournaments, owing to other Go duties, but will help anyone who wishes to place a bulk order to achieve best prices. This particularly applies to outreach initiatives. The website contains book reviews and advice on what to buy, especially for inexperienced players.
Schools, new clubs and exhibition organisers are welcome to contact our Bookseller and discuss requirements. Sale or return terms are possible.
Please feel free to email the book seller [5].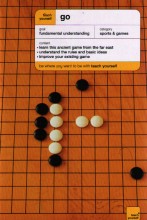 A vast number of Go books are available for study, with more than 200 in English. There are books on many subjects from the opening, through tesuji and middle game, to the end game, and also books that analyse complete games by professionals and other strong players. The level of material ranges from beginner level, through intermediate to advanced (for dan players).
We have a list of seven beginners' books [7]. Some of these cover the next stage after learning the rules. Others start with the rules and, of these, the most thorough book is Teach Yourself Go by Charles Matthews of the Cambridge Go Club. Another recommendation for those learning the rules is the large format Learn Go, written and published by Neil Moffatt of Cardiff Go Club.
We have a list'of recommended books for mid-kyus [8], but there are many books suitable for improving players and a lot more for those around dan level.
We have lists of the books that have been published in English, sorted by:
Title
Year of Publication
If you want to know more then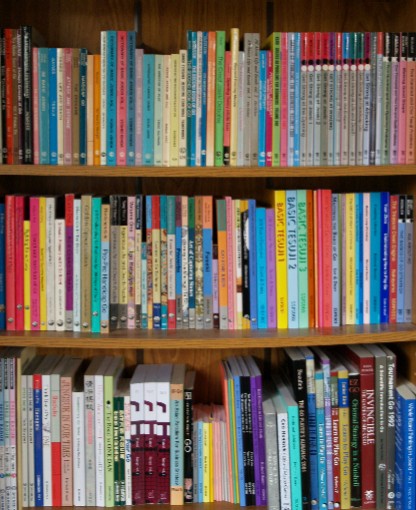 There are various Go terms that have come into common use, mostly from Japanese. In case there is no glossary, our extensive list of Japanese Go Terminology [15] definitions may be useful.
Many of you may have come across Go from the various novels that feature Go [16] or from the manga cartoon series Hikaru No Go [17].
English Language Periodicals
Back numbers are available in the UK of the Go World [18] magazine, which was published 4 times a year in Japan, up until publication ceased in 2012.

We also provide back numbers of our British Go Journal [19], available both online as pdf files or on paper.
Publishers
There have been five main publishers of Go books in English (some of whom also supply Go sets and books/equipment for other Oriental games):
Other smaller publishers and authors also publish Go books, for instance Robert Jasiek [24] is an author with an increasing number of titles.
Suppliers
There are a number of UK retailers [25] of books and equipment, including good games shops you can visit.
There are various non-UK suppliers [26] that ship to the UK. These include publishers, shops and mail order companies. The most useful of these are Go Shop Keima [4], the online branch of the Het Paard shop in Amsterdam, and Hebsacker Verlag [27] in Germany.
Go Game Guru [23] is one that supplies by mail-order a range of books, including those formerly published by Hinoki Press and Oromedia, and equipment, however they are in the process of ceasing this service. In addition their website includes news, problems and information about the world of Go.
Last updated Fri Mar 09 2018. If you have any comments, please email the webmaster on web-master AT britgo DOT org.