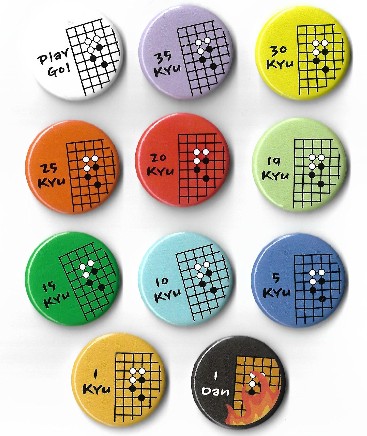 [1]
The British Go Association has introduced a series of badges, available for juniors, to reward their progression through the Go grades. Guidelines are available to organisers of youth clubs who issue badges so that youngsters with the same badge should be about the same ability. They cover grade bands of players from those who just learnt the rules through to those in the single kyu grades. The ultimate badge to collect, with the flame motif extra, is the one for making it to the Dan grades.
For more information contact Alison Bexfield (Youth Squad Coordinator) at ynews at britgo.org
Last updated Tue Sep 04 2018. If you have any comments, please email the webmaster on web-master AT britgo DOT org.