Matthew Macfadyen
The then current British Go Champion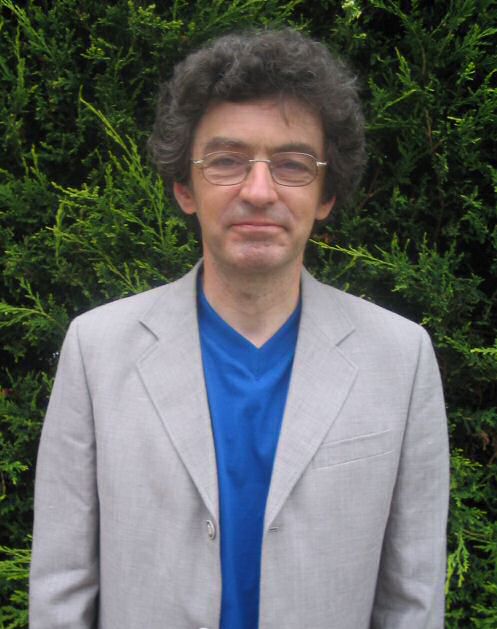 Matthew Macfadyen first became British Go Champion in 1978. 2003 was his nineteenth year as Champion - defeating David Ward's challenge it was his twentieth. He had a European rating of 2641.
After he became Champion in 1978, he defended the championship against several challengers until he was defeated by Terry Stacey in 1985. He failed to regain it in his challenge against Stacey in 1986. In 1987 Stacey lost the championship to Piers Shepperson. In 1988 Macfadyen regained the title by defeating Shepperson. He then again defended he championship against several challengers until 1993, when he was defeated by Shutai Zhang, who had trained in China as a professional Go player. Macfadyen failed to regain the title from Zhang the next three years. In 1997 Zhang returned to his native China, and Macfadyen was then able once more to regain the title. He has successfully defended it since then, losing only one game in the subsequent seven championship matches.
David Ward
The Challenger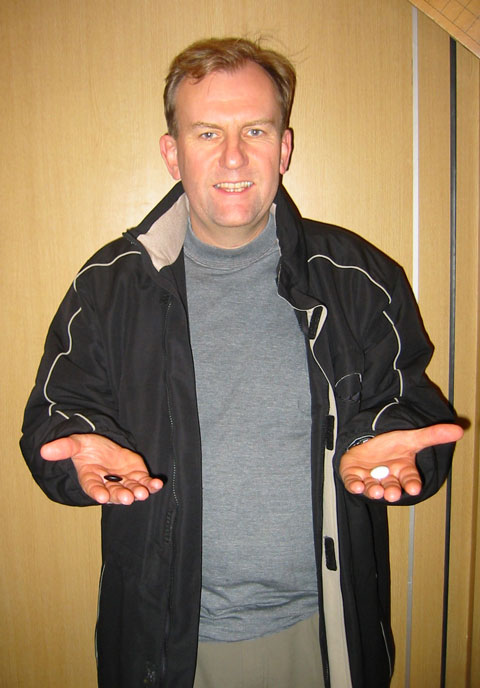 David Ward is a 4-dan British player. His European rating was 2376. This figure, however, did not accurately reflect his then current strength. He had been improving, as a result of the lessons he has been taking from a Chinese professional player (see below).
He had to beat many opponents to become challenger. This began in 2003, when he came third-equal in the Candidates' Tournament [1], thereby qualifying to play in the 2003 Challenger's League [2]. He came third in that, and so was not able to challenge Macfadyen that year. But his third place was good enough to grant him automatic qualification for the 2004 Challenger's League [3].
The 2004 Challenger's League [3] was very closely fought, with several games decided by half a point. There was a three-way tie for first place between Matthew Cocke, David Ward and Alex Rix, all with 5/7. The rules required these three to be placed in an order based on the results of the previous year's British Championship, and then the first and second players to play off. Thus Ward and Cocke (who was the Challenger in 2003) played a tie-break game for the right to be challenger. Ward beat Cocke in this by half a point.
Ron Polak
Commentator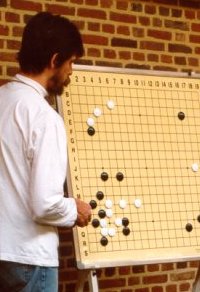 Ron Polak is a strong Dutch player. Because of illness he does not compete in formal Go tournaments, and so has no recorded rating. On KGS, he uses the name
Tictactoe
.
Commentator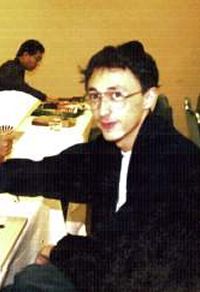 Cristian Pop is a strong Romanian player, with a European rating of 2697. On KGS, he uses the name
Solaris
.
He has his own web site, from which he sells his teaching services.
Wang Hongjun
Commentator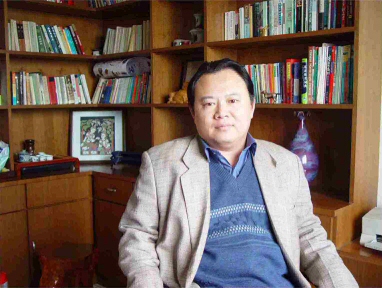 Wang Hongjun 7p is a Chinese professional Go player. He took sixth place in the 1987 Chinese Go Championship in 1987, and fifth place in the Mingren (Meijin) in 1990.
In the 1990s he turned to teaching Go. Among his pupils are Zou Junjie 6p, winner of the 1998 Xin Ren Wang title; and Tang Ying 1p, 2002 Chinese Woman Go Champion. Some of his students have attained high levels within short periods of training, for instance, Liao Xingwen (who attended the 2000 MSO) and Liu Yu, all reached amateur 6d when they were aged nine and eleven respectively. He was giving regular lessons to David Ward, the title challenger.
He is married to Liu Yajie 2p, who visited England in 1998/9 and again in 2000. Wang Hongjun 7p now provides Go teaching (in English) on the internet.
Alexandr Dinerchtein
Commentator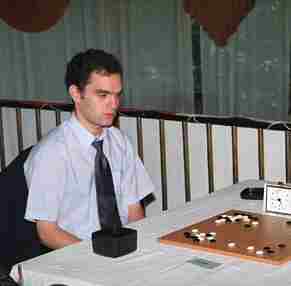 Alexandre Dinerchtein 1p is Russia's strongest Go player, with a European rating of 2764. He has qualified as a professional player in Korea. On KGS, he uses the name breakfast.
He has his own web site [4], from which he sells his teaching services.
Last updated Fri May 05 2017. If you have any comments, please email the webmaster on web-master AT britgo DOT org.