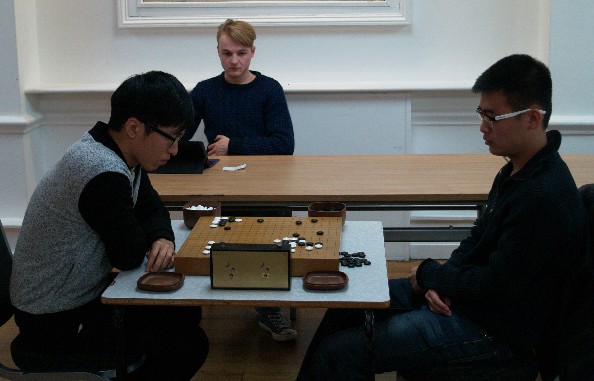 [1]
The 2014 London Open got under way 15 minutes late on Sunday 28th December after a repairing. 108 players in all are expected, with 101 already playing. As usual a large number of players are from outside the UK, with many strong Chinese players as well as players from several European countries.
Also present are three professionals: Fan Hui from France, Dongeun Choi from Korea and Hajin Lee, the IGF Secretary.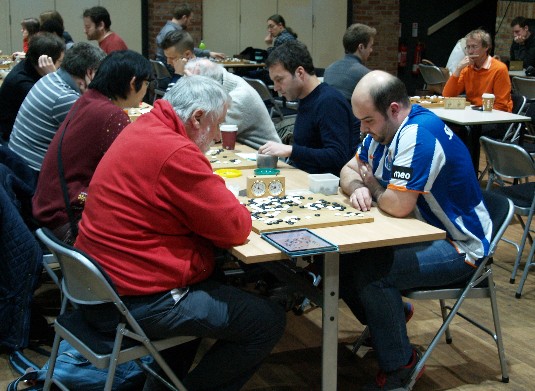 [2]
Again the venue is ISH at the top of Great Portland Street convenient for seeing London and providing accommodation for those staying over.
Results [3]
Last updated Wed Oct 11 2017. If you have any comments, please email the webmaster on web-master AT britgo DOT org.