London International Teams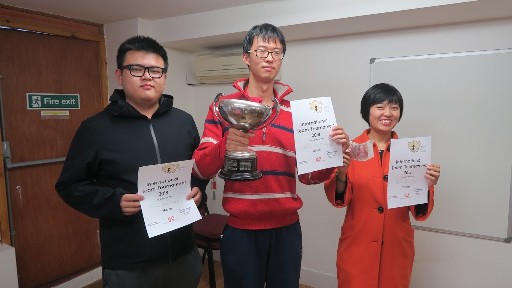 [1]
The London International Teams Autumn edition was held at the London Go Centre on the same weekend as the new T Mark Hall Rapid. 18 players in six teams came together on the Sunday to battle in reduced handicap games for the trophy and a cash prize. Two strong teams of Chinese dominated the event. It was Team China (shown right) that won two matches to come first, their Tunyang Xie (5d) winning all three games. Team Mango was second with one win and six games won, with their Peikai Xue (1k) winning all three. The team London Organisers was third, ahead of Nippon Club and Cambridge; Epsom came sixth.
Last updated Sat Dec 15 2018. If you have any comments, please email the webmaster on web-master AT britgo DOT org.