The Chester Go Club meets every Wednesday from 8pm in Ye Olde Custom House Inn, Watergate Street
Ye Olde Custom House Inn is about 20 minutes walk from the railway station. If arriving by car, turn into Whitefriars from the ring road, the A5268 (zoom in once on the map to see these). There are usually parking spaces available in Weaver Street or in the car park at the junction of Whitefriars and Cuppin Street. There is an alley linking Weaver Street and Watergate Street at Ye Olde Custom House. Ye Olde Custom House Inn is Grade II listed and dates back to 1637.
We welcome players of all strengths from absolute beginner to experienced dan level. As we are a small club, very occasionally none of us will be there so it is best to make contact if you are planning to visit, to make sure there will be someone there to meet you!
Note it is a pub so children are not allowed and some steps may make access difficult for the less able.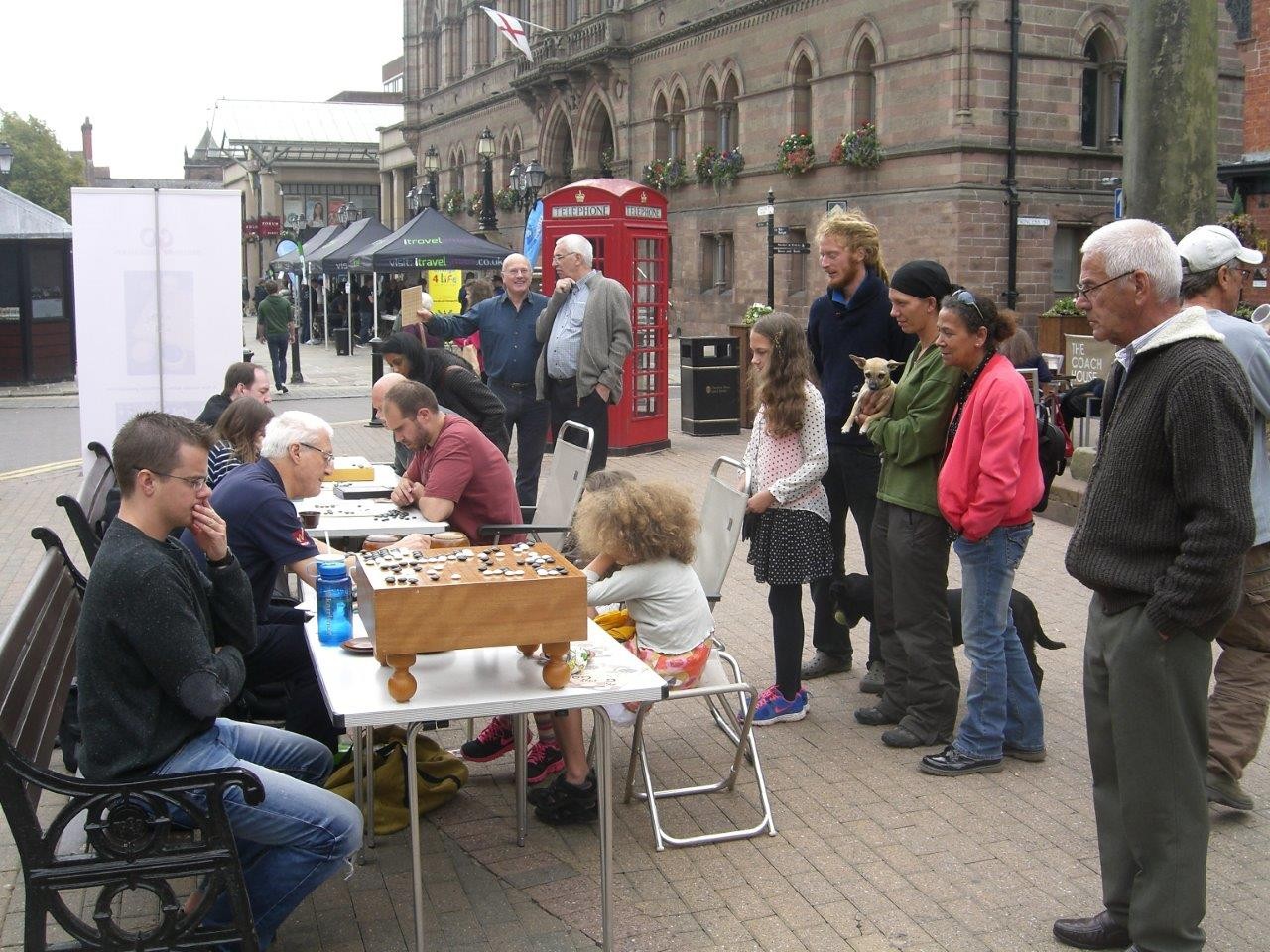 We sometimes do teaching sessions such as this we did during Learn Go Week in September 2014.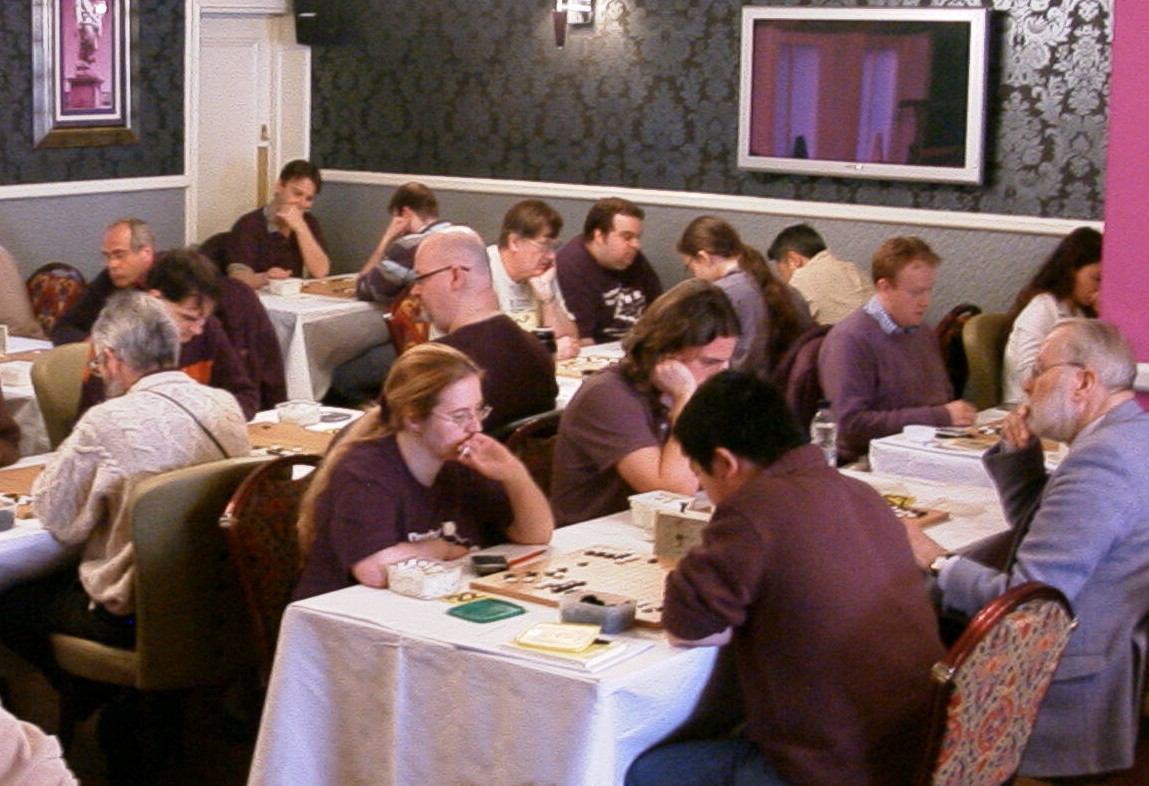 In April 2009 we hosted the British Go Congress in Chester, with the British Lightning at Ye Olde Custom House Inn and the Open at the Westminster Hotel near the station (as shown here above).
There is usually each year in February a tournament nearby, The Cheshire, held in Frodsham, organised by club members.
Contact: Tony Pitchford, email: pitchtony at gmail dot com, 07870 893153
Webmaster: Pat Ridley, email: pat dot ridley at ntlworld dot com, 01928 719787
Last updated Mon Apr 01 2019. If you have any comments, please email the webmaster on web-master AT britgo DOT org.