Created

Sort ascending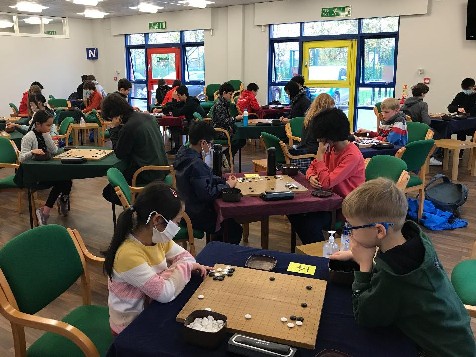 This year the British Youth Go Championship returned to be played over the board and was held in Leicester. The venue was the County Bridge Club in the New Parks district of the city, a very pleasant building that was until recently a children's nursery. The midlands location attracted players from all corners: Edinburgh, Cambridge and London, Cornwall and Manchester. Access…
The UK youth team is again playing in the European Youth Go Team Championship. As usual each match is five games played on KGS with one player U20, two U16 and two U12. Team manager Alison Bexfield made up the team following the selection tournament, including seven new team members, as announced in the November Youth Go News and listed on our EYGTC page. Alison aims to rotate the…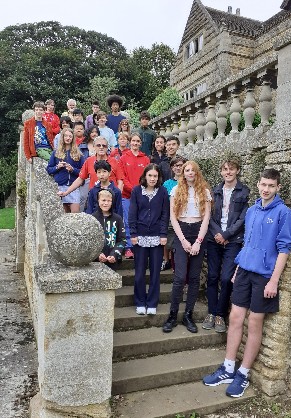 The fourth residential Youth Camp took place at Caythorpe Court in Lincolnshire from 16th to 19th August, after a year gap.
There were 22 young participants from age 10 to 18 and 25k to 2k. As before, it was a mixture of outdoor activities, Go games and Go teaching.
The format included Go competition each evening with a four-round tournament (…
The online youth event for July, held on the afternoon of Sunday 4th July on OGS, was the finals of the 2020-2021 UK Go Challenge. 32 young players battled over six rounds on 13x13 boards. This time the winner was Chen Qin from Nottingham who was also top girl. Second equal were Scott Cobbold and Alexander Timperi, both from London, on sos tie-break from Daniel Yang from Birmingham and Jan Kudla from Edinburgh. Results…
The team from London did very well in the prototype European Youth Team League which featured teams from the UK and Germany. Games were played on OGS and each fixture had a round of handicap games followed by a round of even games, all on 13x13. London had beaten Cheadle Hulme A and Düsseldorf to meet Frankfurt in the final on 15th May.
In the match the first round ended 2-1 to the Germans, and the second round had the same score, meaning Frankfurt were winners 4-2. For London,…
The first CCTV World Youth Amateur Online Weiqi Tournament was in two sections, the first being for youth teams. Jayden Ng, Scott Cobbold and Caleb Monk played the seven qualifying rounds over each weekend from late October to mid-December on the Chinese server Yike. They beat Colombia, lost to China, France and close matches against Croatia and Hungary. They then beat Argentina and Slovakia to end thirteenth out of 22. The teams making the knockout stage were both China teams, Singapore,…
The final game of the match, that started on KGS on 7th November, was held on Saturday 10th April. Played using the Supergo format (last team standing) the match came down to the final players, of the fifteen on each team, playing a head-to-head.
The previous weekend the UK's last player, Jayden Ng, had beaten five-game winner Ka Yau Chau. Hong Kong's last player of the team, put together by Liana Ao 4p, was Webber Tse. In a difficult game, Jayden fought bravely against the 5d,…
In the December round two match of the European Youth Go Team Championship, our UK youth team lost 2-3 against Romania.
Sam Barnett beat Dragos Boldeanu by 13.5 and George Han won easily against a 13k, Nicolas Petrascu. However Jacob Zhang narrowly lost to Denis Dobranis by 9.5, whilst Scott Cobold and Daniel Chung Yang both lost by resignation to Stefan Rotarita and Robert Grosu respectively.
In the European Youth Go Team Championship, our UK youth team won 4-1 against Ukraine.
George Han played his game early and beat Mariia Chernova by 6.5. On the day of the match, Daniel Chun Yang lost to Vsevolod Ovsiienko but Jacob Zhang beat Valerii Krushelnytskyi, both by resignation against higher-graded dan players. Lea Wong won her game against Bohuslav Onyshchuk by 24.5 to ensure the match was won. Sam Barnett rounded off the…
Alison Bexfield writes:
In the European Youth Go Team Championship, our UK youth team won 5-0 against Turkey.
Having narrowly lost to Romania in round 2 we were facing a relatively inexperienced team from Turkey. This gave us the chance to offer a game to those members in the squad who had not played in the first two rounds.
Even though on paper we comfortably outranked our opponents on every board, the lack of…