Andrew Kay also wins Second Game
Sun, 12/10/2014 - 15:44

—

Tony Atkins
British Championship
Milton Keynes
Sun, 12 Oct 2014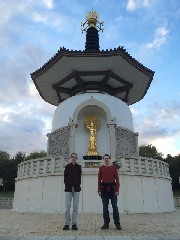 Game 2 of the best of five title match for the British Championship was played on Sunday 12th October in Milton Keynes, the day after game 1.
Current champion Andrew Kay played white against Alex Kent and won by resignation at about 15:30 to give him a 2-0 lead in the best-of-five match.
The game was again broadcast in the British Room of KGS (gokgs.com) by BGAadmin.
Last updated Fri Oct 13 2017. If you have any comments, please email the webmaster on web-master AT britgo DOT org.