Japanese Professional to visit Edinburgh, 6 March
Sun, 16/02/2014 - 10:54

—

TobyManning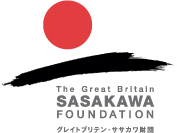 As we have already announced we are pleased to receive two professionals from the Nihon Ki-in to the UK, with the assistance of the The Great Britain Sasakawa Foundation.
They will be visiting Oxford and Bognor Regis. Chizu Kobayashi will then go on to visit London and Edinburgh.
The Professionals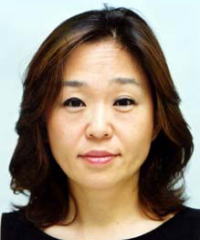 Kobayashi Chizu (小林 千寿), 5 dan, born 28th September 1954 in Matsumoto, Nagano Prefecture. She is the sister of several professionals and was a student of the very famous Minoru Kitani and became 1 dan in 1972, 2 dan in 1973, 3 dan in 1974, 4 dan in 1976 and 5 dan in 1978. She has won several Womens' Professional tournaments (Women's Championship three times and Women's Kakusei Title 1989 & 1993), winning more than 300 games in total. She has attended the European Go Congress eight times.
Recently, she has been resident in Europe for a number of years including Berlin, Vienna and Paris. She sponsored and taught many of the western inseis in the Nihon Ki-in. During most of 2007 she was 'cultural ambassador' in Vienna. She returned to Japan in 2010 and became International Director for the Nihon Ki-in.
Edinburgh, Thursday 6th March 6:00pm
The event will take place at Edinburgh University (exact venue to follow). It will consist of 2 sessions:- 18:00 - 19:30 and 20:15 to 22:00 with a buffet sandwich meal between the two sessions.
If you are intending to come please let Boris Mitrovic know; he will also be pleased to answer any questions.
Last updated Fri Oct 13 2017. If you have any comments, please email the webmaster on web-master AT britgo DOT org.