Northerners prevail at the Wessex
Tue, 28/10/2014 - 09:31

—

Jon Diamond
Wessex
Bath
Sun, 26 Oct 2014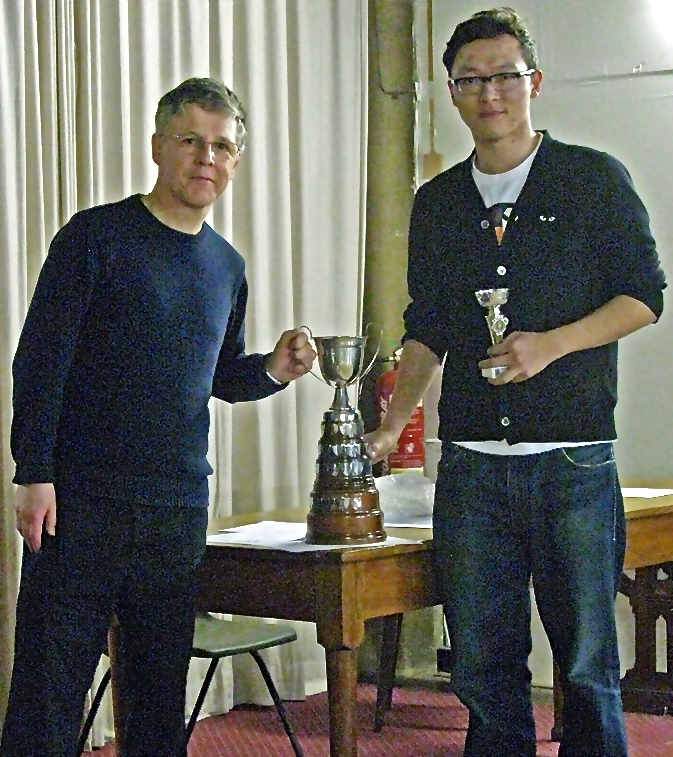 The 45th Wessex Tournament was held at St Mark's Community Centre once again, as usual taking place on the day the clocks go back. 34 players competed for trophies.
Tongzhou Cai, a 3-dan student from Glasgow, travelled furthest and took victory as overall winner. Other winners were Martin Harvey (5k) and Dick Norton (8k), both from Manchester. Saving face for the southerners was Peter Collins (2k, Bristol). All these four won three games.
Thanks go to the organisers, including Ian Sharpe and David King.
Last updated Fri Oct 13 2017. If you have any comments, please email the webmaster on web-master AT britgo DOT org.