Wanstead Beat Nippon in International Match
Mon, 28/11/2016 - 12:28

—

Tony Atkins
London International Teams
London
Sat, 26 Nov 2016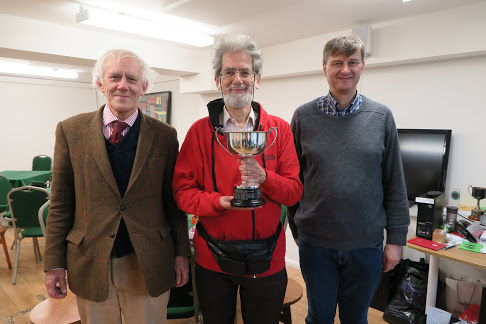 Due to late arrangement, an unfortunate clash with the Coventry tournament and general timing for many players, attendance was particularly low, resulting in just two teams of three at this year's (autumn) edition of the London International Teams. Nonetheless it was an interesting, close run event, held at the Young Chelsea Bridge Club at Goldhawk Road.
The highlight for organiser Jonathan Turner was a nameless player's tragi-comic oversight that a group was dead from late mid-game right up to counting, resulting in a rather surprised look as their opponent started removing the stones.
Despite Francisco Divers winning all his games for the Nippon team, it was Wanstead (Alex Rix, Francis Roads and Charles Leedham-Green) who prevailed 5 boards to 4 after three rounds.
Last updated Mon Nov 28 2016. If you have any comments, please email the webmaster on web-master AT britgo DOT org.