Wed, 28/12/2016 - 17:18

—

Tony Atkins
London Open
ISH
Wed, 28 - Sat, 31 Dec 2016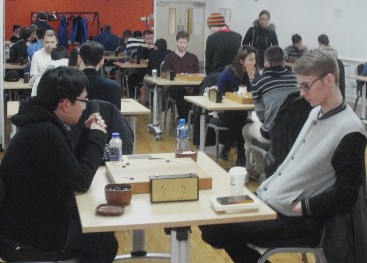 The 43rd London Open has got underway at its usual venue of ISH in London. This year we have the kind support of Google DeepMind for the event, as well as the London clubs and BGA.
Over a 100 players are taking part, with rounds 1 and 2 being battled on the first day, 28th December. There is a very strong top group with some visiting Chinese players and Korean professional Hajin Lee, now known as Haylee Maas since her marriage.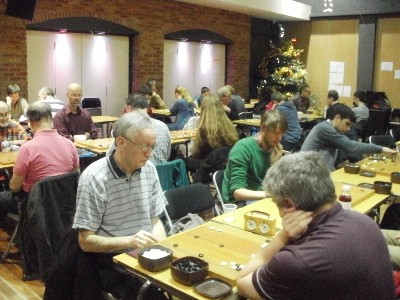 Some other strong players will be providing analysis, such as our own Andrew Kay and visiting pro Catalin Taranu.
Play continues until the 31st, with also Pair Go and Lightning Tournaments and other activities.
Elaine's camera photos on Facebook
Elaine's phone photos on Facebook
Last updated Sat Dec 31 2016. If you have any comments, please email the webmaster on web-master AT britgo DOT org.