World Collegiate Tournament Started
Wed, 11/07/2018 - 10:29

—

TobyManning
AWCC
Cambridge
Wed, 11 - Fri, 13 Jul 2018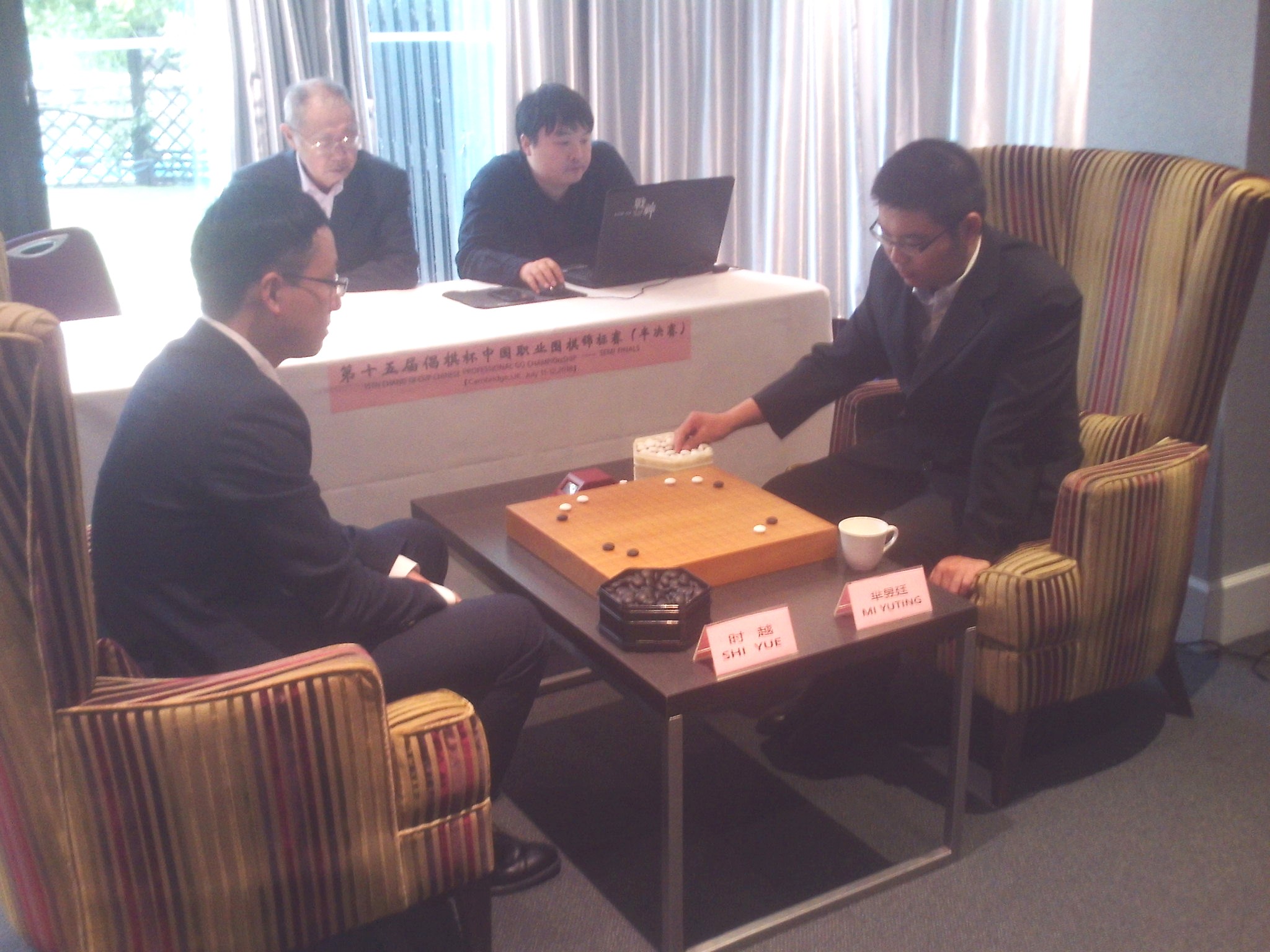 The 5th Annual World Collegiate Weichi Championships (AWCC) started on Tuesday in Cambridge with an Opening Ceremony. About an hour of speeches was followed by a dinner. Participants were welcomed by a number of dignitaries, including BGA President Toby Manning.
The first three rounds of the Championship take place on Wednesday, with the remaining 3 rounds on Thursday. UK hopes are resting on British Champion Daniel Hu, from Cambridge University and current British Champion, but he lost 2 of his first 3 games.
Alongside the Championship are the semifinals of the Chang Qi Cup, a Professional Tournament normally held in China. The photo shows the start of the second game between Shi Yue and Mi Yuting; Mi Yuting defeated Shi Yue 2-0 in the best of-three match. The other match, between Tuo Jiaxi and Lian Xiao was 1-1, with the deciding game to be played on Thursday.
More information at www.britgo.org/awcc
Last updated Tue Sep 25 2018. If you have any comments, please email the webmaster on web-master AT britgo DOT org.