Philip Leung Wins Coventry Again
Tue, 27/11/2018 - 11:04

—

Tony Atkins
Coventry
Warwick University
Sat, 24 Nov 2018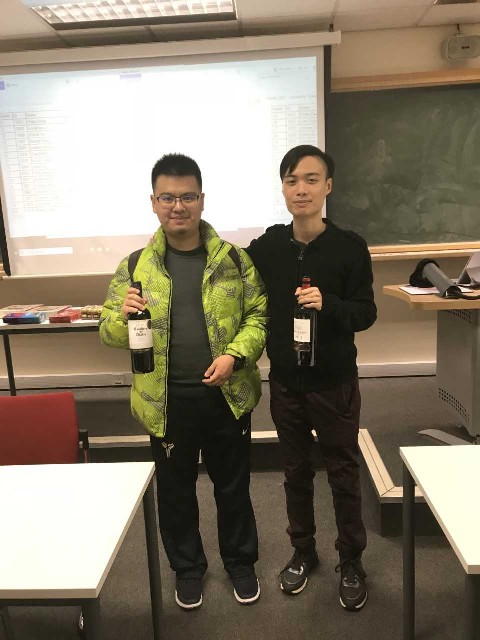 The 2018 Coventry Tournament was held on 24th November in its usual Warwick University location. This year 38 players took part and Philip Leung (4d University of Warwick) won the event for the third time in a row and the fourth time overall. This is particularly noteworthy as Philip was also the event organiser. Honghao Lu (2d Manchester University) and Peikai Xue (1d Central London) were first and second runner up respectively, with two wins out of three, both only losing to the winner. The picture shows Philip (right) with Peikai. James Taylor (8k University of Warwick) and Rowan Borrow (15k Cheadle Hulme School) were the other prize winners for three wins.
Last updated Sat Dec 15 2018.
If you have any comments, please email the webmaster on web-master AT britgo DOT org.