Fri, 23/02/2018 - 12:37

—

Tony Atkins
LGC Opening
London Go Centre
Sat, 17 - Sun, 18 Feb 2018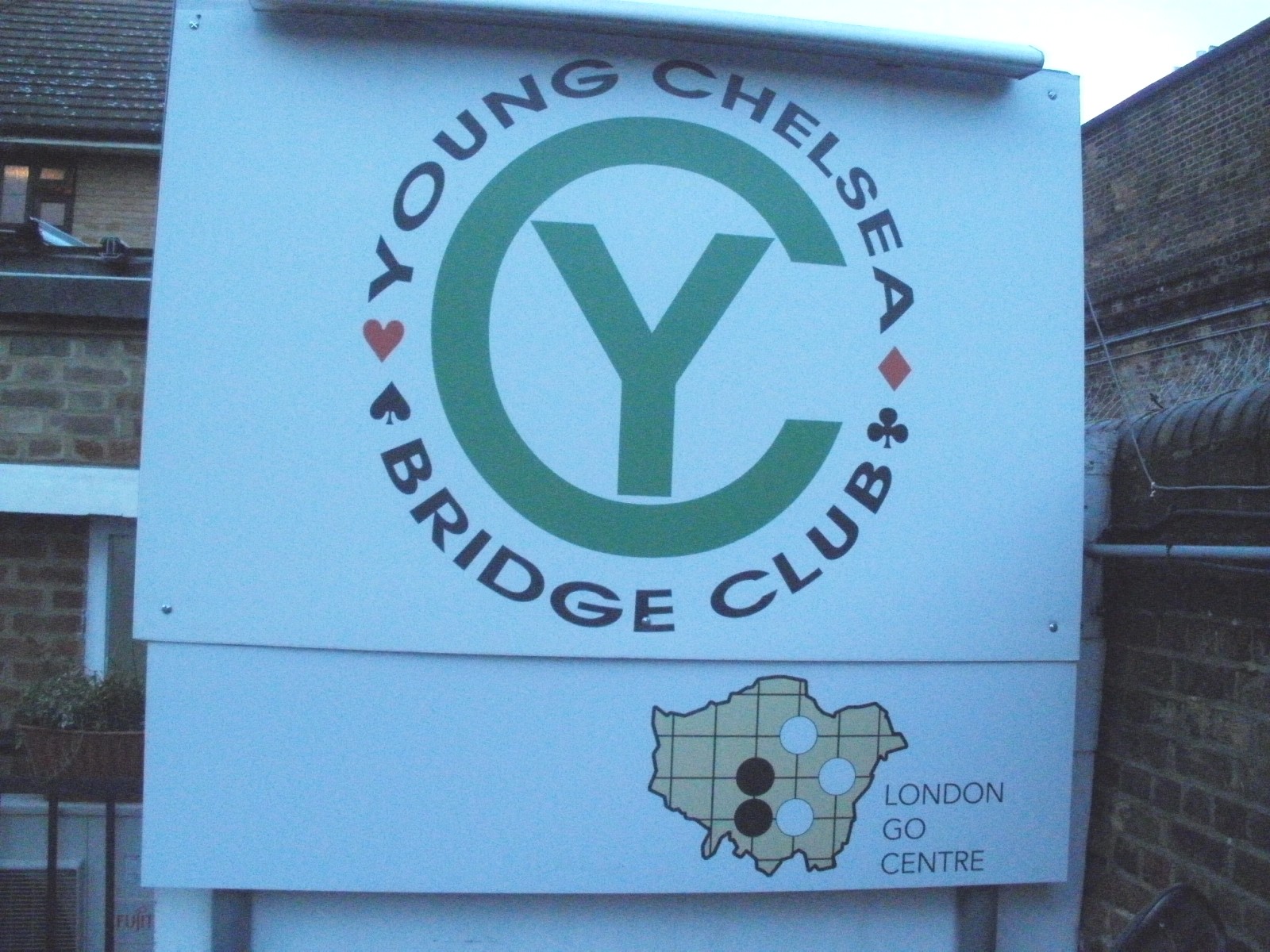 The new London Go Centre was launched on the weekend of 17th and 18th February with an event that featured teaching, a tournament and more.
The previous London Go Centre was in Lambolle Place in London's NW3 between 1975 and 1978, when it closed as it was not financially viable. It had long been a dream of several London players to have a centre again, and when T Mark Hall left his estate to fulfill this aim a rebirth seemed a possibility. Various options were investigated by the trust set up in his name. These included acquiring a building for use as a Mind Sports Centre in conjunction with others such as Chess. However the Young Chelsea Bridge Club in West London was starting to be used as a venue for Go events, such as the Candidates' Tournament, and had become home to the West London Go Club, so it seemed natural to take up the space in the week when it is not used for Bridge for Go.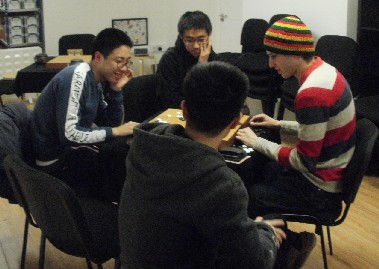 Gerry Gavigan and Richard Wheeldon made sure the opening weekend was a good one. With the help of Matt Marsh from the BGA, and various strong players who acted as teachers, a three round event was played over two days with teaching in between. As the star teacher was Catalin Taranu, 5p, who had flown in specially from Romania, the rounds were slightly staggered so each group could get a chance to learn from the professional, including the teachers. Teachers included Matthew Macfadyen, Daniel Hu, Andrew Simons, Toby Manning, Alex Rix and others. There was also much game discussion such as that shown here.
36 players took part in the tournament. As advertised the top four players battled for the right to play a game with the professional in the final round. Daniel Hu (5d) won two games and got to play Catalin, who proved rightly that 5p is better than 5d. Tiger Xunrui Zhao was second on tie-break from Andrew Simons. Matt Marsh (3k Sheffield) and Ryan Carson (14k London) both won three games. Leading the group of kyu players on two wins was Sam Bithell (1k) from Cambridge.
It had been hoped that John Fairbairn from the T Mark Hall Trust would be there to mark the occasion, but a problem with the trains to Euston coupled with the planned closure of the underground at local station Goldhawk Road meant he did not make it. However Alex Rix said a few words of welcome on behalf of the Trust at the start and more encouraging words were said at the close.
After a buffet on the Saturday most of the players settled down for an emotional showing of the AlphaGo movie, an appropriate feature of a great opening weekend for the Centre.
Last updated Fri Feb 23 2018. If you have any comments, please email the webmaster on web-master AT britgo DOT org.