Jonathan Green Wins First Notts Kyu Event
Mon, 26/02/2018 - 18:38

—

Tony Atkins
Nottingham
Nottingham
Sat, 24 Feb 2018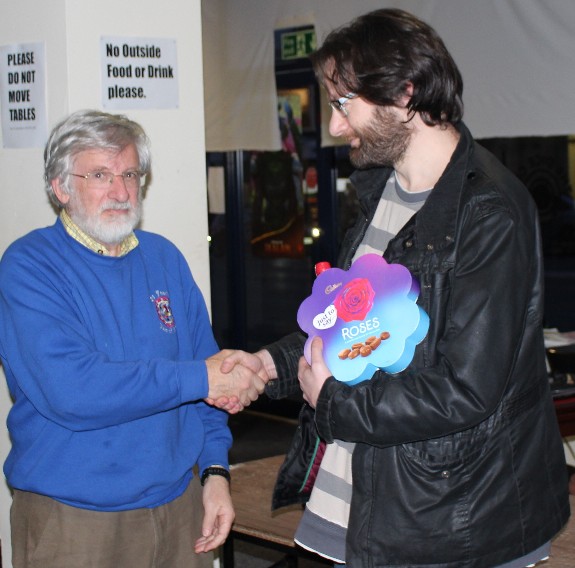 29 players enjoyed teaching and a rapid tournament at the Dice Cup board game cafe in the centre of Nottingham for the first Kyu Player Teaching and mini-tournament. Teaching in the morning was given in three ability groups, by Chris Bryant (Sheffield), Toby Manning (Leicester) and Alison Bexfield (Letchworth); it was very much appreciated.
A 3 round McMahon tournament was held in the afternoon, with only 30 minutes per player and no overtime, which caught out a few (including one of the organisers!). Winning the tournament was Jonathan Green (4k Leamington) who is shown receiving his prize from Toby Manning. Winning three games out of three were Daffyd Robinson (13k Lincoln) and Gustavo Schafaschek (11k Birmingham).
Afterward some retired to the pub and then to an Indian restaurant in the evening.
Last updated Sat Mar 17 2018.
If you have any comments, please email the webmaster on web-master AT britgo DOT org.