Cambridge Wins Varsity Match
Mon, 04/11/2019 - 17:47

—

Tony Atkins
Varsity Match
LGC
Sat, 2 Nov 2019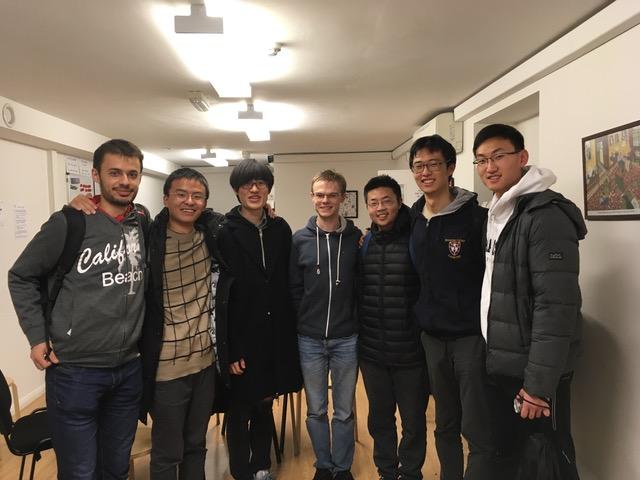 This year the Varsity Match between Oxford and Cambridge universities raised its profile, by having the match at the neutral venue of the London Go Centre.
The three-player teams played three rounds, with Cambridge emerging the winners by six boards to three.
The Oxford players were Alexandru-Petre Pitrop, Han Yang and Guodong Cao, and the Cambridge players were Tony Tunyang Xie, Doha Chris Lee and Zherui Xu. They are shown with non-playing John Bamford from Oxford University.
R1: Cao 0:1 Xie; Pitrop 0:1 Xu; Yang 1:0 Lee
R2: Pitrop 0:1 Lee; Yang 0:1 Xie; Cao 0:1 Xu
R3: Yang 1:0 Xu; Cao 1:0 Lee; Pitrop 0:1 Xie