Sun, 09/02/2020 - 19:44

—

Tony Atkins
Oxford
Sat, 8 Feb 2020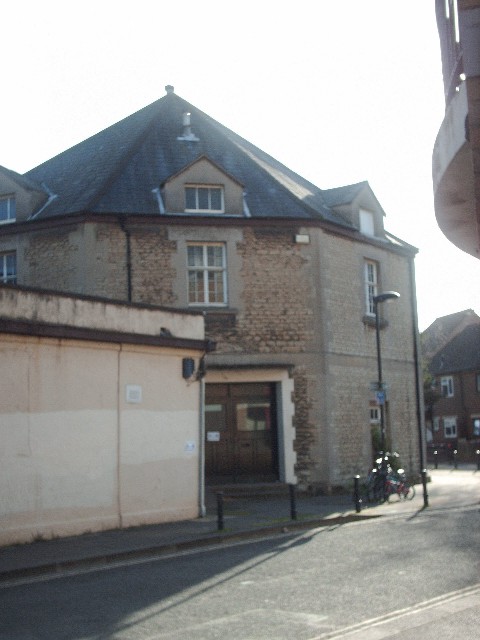 There was a strong entry at the Oxford Tournament. There were five players at 4d and above, and a further five at 3d; all bar one from Romania were of oriental origin. The event had changed back from May to its traditional February date, not far from Valentine's Day, with no clash as Cheshire is in March in 2020 and not February.
The venue was the same though, the former meeting house that is now Oxford Deaf & Hard of Hearing Centre, shown left, tucked behind the new Westgate Shopping Centre. This time 62 players took part, up from 57 last, but a further 14 novices played their own event in the back room during the afternoon.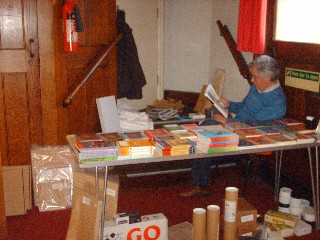 This year the event was again sponsored by Hoyles Games, the local games shop who ran a book and equipment stall (as shown here), but also by Five Rings Capital LLc. This meant first prize was £100, with £50 for the runner-up, £25 for the best player below the bar, a best youth prize and book vouchers for all those on three wins. The event was ably run by John Bamford and Temitope Ajileye from the University Club and Harry Fearnley from the City Club. As well as the Go they also organised as usual the Simon Eve Memorial Supper for the evening afterwards at a local Thai eatery.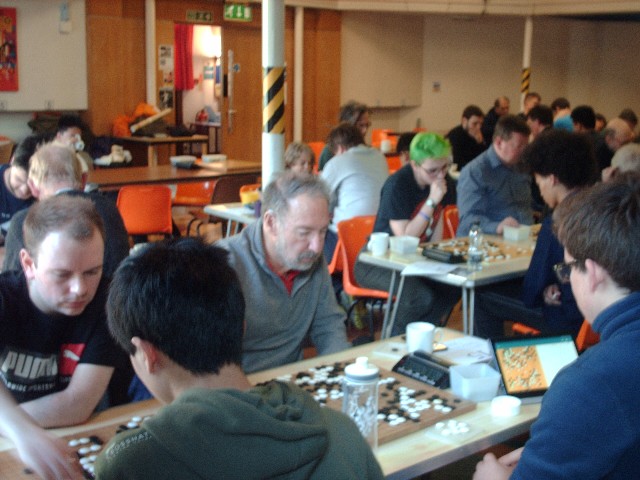 Winner of the prize for first place this time was Zeyu Qiu (5d No Club). He beat Han Yang (5d Oxford Uni) in the final. Ho Yeung Woo (5d Nottingham) just missed out on a prize in third place, and the fourth-placed player was also the best below bar player, Tetsuro Yoshitake (3d Nottingham). Edmund Smith won the youth prize, being the highest graded junior winning over half. Those on three out of three were Alistair Wall (1d Wanstead), Richard Wheeldon (2k London), Howard Xu (9k Oxford Uni), William Zhibo Wang (10k Cambridge), Oliver Bardsley (17k Harpenden) and Andrew Volovich (30k Cambridge). Results
In the Novices' Tournament the players competed over five rounds on 13x13 boards. Unfortunately the sudden death time limit sometimes proved too fast for some players. In the end the clear winner was Adam Maryosh, on five wins, and runner-up was Jess Rowley on four. Other prizes went to Emma Bluemke who also won four, and to Django Wright who won all three games played. Novices' Results
Last updated Mon Mar 30 2020.
If you have any comments, please email the webmaster on web-master AT britgo DOT org.