Go at 27th Mind Sports Olympiad
Wed, 30/08/2023 - 11:35

—

Tony Atkins
MSO
Sun, 27 - Mon, 28 Aug 2023
The 27th Mind Sports Olympiad (MSO) took place in its regular venue of the JW3 centre in London. As usual a large number of games fans from around the world, including this time a large team of Koreans, assembled to play a long and varied list of games. Some Go players competed in several games: Ai Guan, Paul Smith and Caleb Monk; Natasha Regan was the Women's Pentamind champion. Details of all MSO results are on the MSO Database.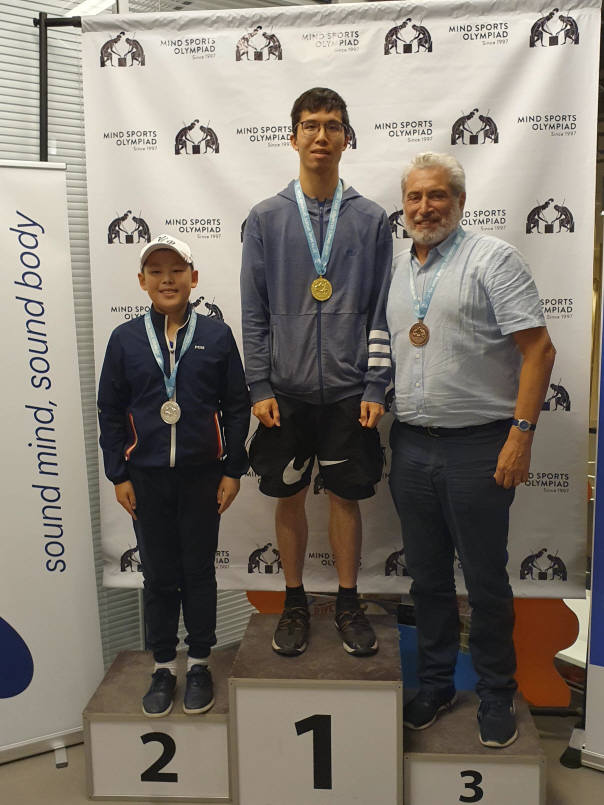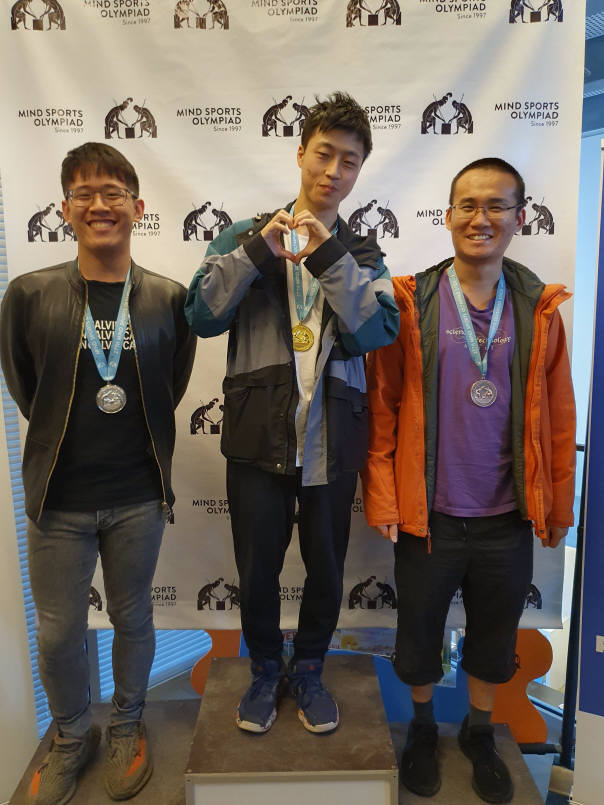 The Go 13x13 event was held on the second Sunday evening, with ten players from a variety of countries. Gold medal went to Tik Wai Cheung, the Silver to Ryan Zhang and the Bronze to Paco Garcia de la Banda from Spain (by MSO tie-break). They are shown above left. Ryan also won the Junior Gold and Caleb Monk took Silver. Results 13x13
The Go Open was held on the final day, the Bank Holiday Monday. 26 players took part, including some new arrivals in the UK and two players below 20k. Gold medal and £30 prize went to Chun Fang (6d Edinburgh), the Silver to Henry Lee (5d Taiwan) and the Bronze to Jun Su (4d Cambridge University) by MSO tie-break. They are shown above right. Alistair Wall (1d Wanstead) was fourth. Players lower down scoring 3/4 were Lifeng Wang (4k London Go Centre) and Colin Williams (3k Bristol). Top junior players were Scott Cobbold (4d Wanstead) and Kwun Yin Ng (1d London) with two wins, and Caleb Monk (4k Wimbledon) with three. Results Open
Last updated Wed Sep 27 2023.
If you have any comments, please email the webmaster on web-master AT britgo DOT org.