Andrew Does Well in Korea
Thu, 12/09/2019 - 19:29

—

TobyManning
Korea Prime Minister Cup
Yeongwol
Sat, 31 Aug - Fri, 6 Sep 2019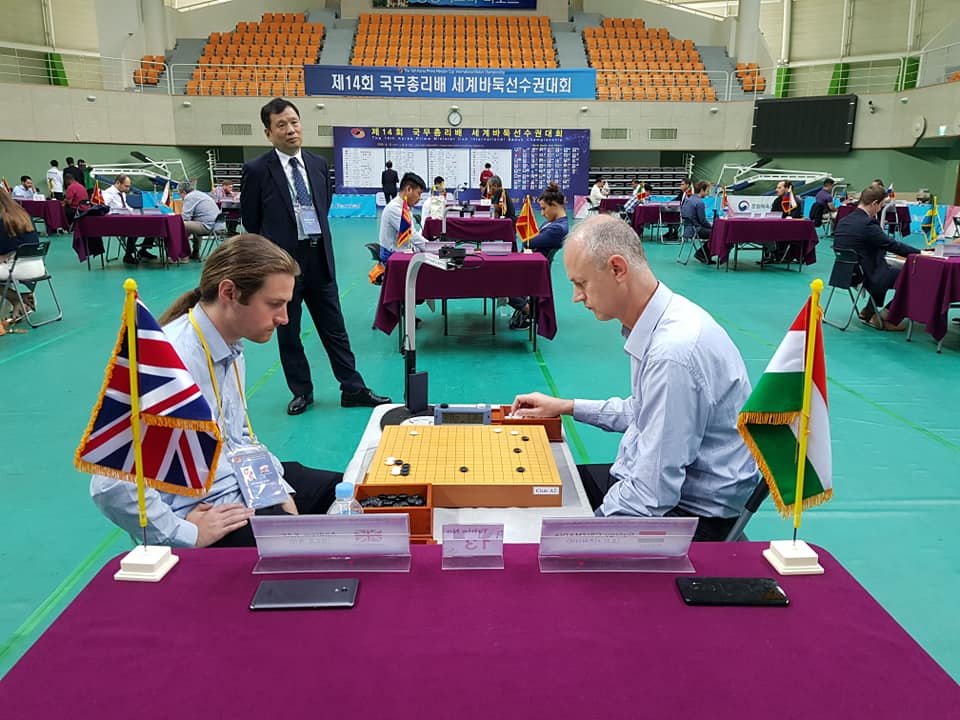 In the 2019 Korea Prime Minister Cup International Baduk Championship, our representative, Andrew Kay, came 9th out of 62 entries. He had 4 wins (against Cyprus, France, Argentina and Hungary) and 2 losses (to Korea, who came second, and Thailand). This is one of the best results ever in an international tournament by a British player. He is shown here playing the player from Hungary.
The Irish representative, Ruari McCloskey, was 59th with 1 win (against India).
The overall winner was He Xin of China with six wins. The group on five wins was Korea, Japan, Chinese Taipei, Germany (Arved Pittner), Thailand and USA. Eighth was Hong Kong. Results
Last updated Tue Sep 17 2019.
If you have any comments, please email the webmaster on web-master AT britgo DOT org.