Tue, 16/05/2017 - 10:46

—

Tony Atkins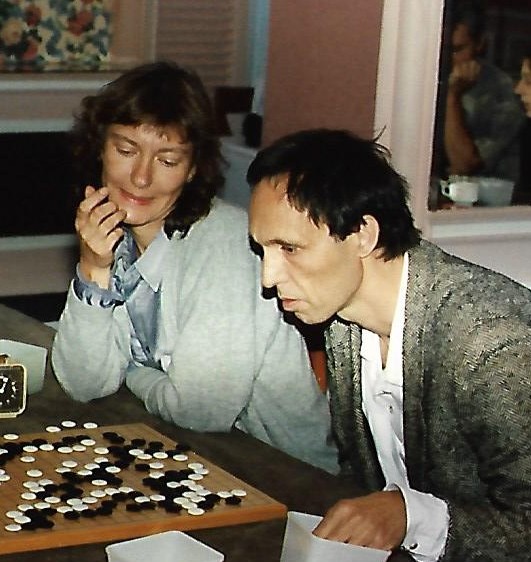 We have heard from Alex Eve that David Woodnutt died at home of bowel cancer on Saturday 6th May 2017, aged 69.
Alex writes: "In 1969 he was the first person for five years who I could play Go with who I hadn't taught. He had learnt Go from the New Scientist article in early sixties. He founded the Sussex University Go Club in 1969. I next met him in Buckingham, around which we both lived a long while, and renewed friendship." He later moved to Kington in Herefordshire.
David was on the BGA Council from 1991 to 1995 and was the journal editor from issue 119 to 132 (2000-2003). He became shodan in 1992 and reached two dan in 1999. He also enjoyed Pair Go, shown here playing with his wife Alison in 1995.
Alison is of course very sad after her loss and our thoughts go out to her at this time.
Last updated Fri May 19 2017.
If you have any comments, please email the webmaster on web-master AT britgo DOT org.