YOUTH GO NEWS supported by
Welcome to the fifth youth newsletter. I hope you like our new format.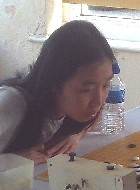 I am your editor Joanne Leung... but I would like to thank Toby Manning for editing this issue as I have been otherwise busy.
You are receiving this Newsletter as we believe you have an interest in Youth Go. If you do not wish to receive future Newsletters, or if you receive multiple copies, please let us know at ynews at britgo.org
If you have any suggestions for inclusion in future newsletters, please email them to: ynews at britgo.org
NEWS
2018/19 European Youth Go Team Championship
This competition consists of International matches played online. The UK team for each match was selected from the following squad:
U20 players: Yueran Wang 2 dan, Tom Bradbury 3 kyu.
U16 players: Edmund Smith 3 kyu, Josh Gorman 4 kyu, Oscar Selby 5 kyu, Alexander Hsieh 9 kyu.
U12 players: Daniel Yang 1 dan, George Han 3 kyu, Jianzhou Mei 15 kyu, Zoe Walters 17 kyu, Yanyi Xiong 17 kyu, Emily Oliviere 19 kyu.
Additionally, Bill Shen 1 dan is an associate member of the squad (U16 age group).
In the first match of the championship our team of Daniel, Edmund, Alexander, Jianzhou and Zoe won 3-2 against Croatia.
In the second round, on Saturday 15th December, the team of Yueran, Edmund, George, Daniel and Xiong played a strong German team and lost 4-1.
In the third round, on Saturday 12 January 2019, the team of Yueran, Edmund, Josh, Yanyi and Emily defeated Hungary 4-1.
In the fourth fourth (and final) round, on Saturday 16 February, the team of Daniel, Edmund, Alexander, Yanyi and Jianzhou lost to Czechia 3-2.
As a result the team ended up 7th out of 12.
Youth Camp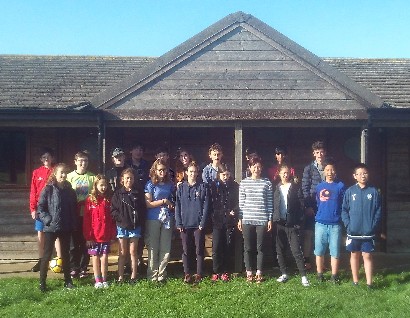 After the success of last year's second residential youth Go camp we will return to Caythorpe for a longer stay at the end of August (Tuesday 27th - Friday 30th August). As before, it will be a mixture of outdoor activities, Go games and mentoring, aimed at those in school year 6 or older.
Here are full details.
UK Go Challenge 2019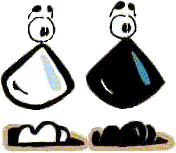 The 2019 Go Challenge is open for entries. If you would like to run a heat then please visit www.ukgochallenge.com
The finals are not planned yet and may now be held in early autumn.
Teaching
There are two courses being run in Europe aimed at young players.
Firstly is Yunguseng Dojang
Secondly is the EGF Academy.
Both schools expect you to play some serious games of Go, which are then analysed for you by strong players.
An alterntive is Guo Juan's Go School. She offers a 1 month free trialwith lectures at €1 (€99 for a year) or €49 for access to her training system.
The BGA offers a 50% grant to any Junior who enrolls in one of these schools.
European Youth Go Tournament
This has been taking place in Moscow this year, between 28th April and 4th May. 630 players and adults were attending, but there were no representatives from the UK.
Next year's event will take place in Croatia, and we hope that there will be a lot of UK entries. The planned dates are March 12 - 14.
FUTURE EVENTS
Details of events open to all are on the BGA tournament calendar
European Events
Catalin Taranu, on behalf of the European Go Federation, has set up a series of European Youth tournaments ("The SEYGO Tour" ), as follows:-
3 - 5 February was in Romania
11 - 12 May in Germany
1 - 8 July in Croatia (Summer Camp)
17 - 18 August in Vienna
October in Geneva (date to be confirmed)
14 - 15 December in Amsterdam
LIFE AND DEATH PROBLEMS
Black to play...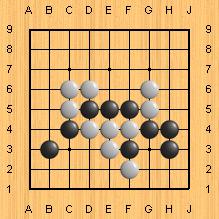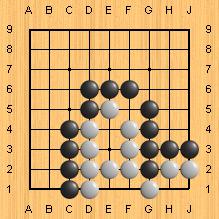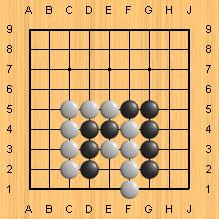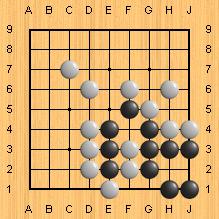 Last updated Fri May 17 2019. If you have any comments, please email the webmaster on web-master AT britgo DOT org.