Youth Go News 14 - January 2021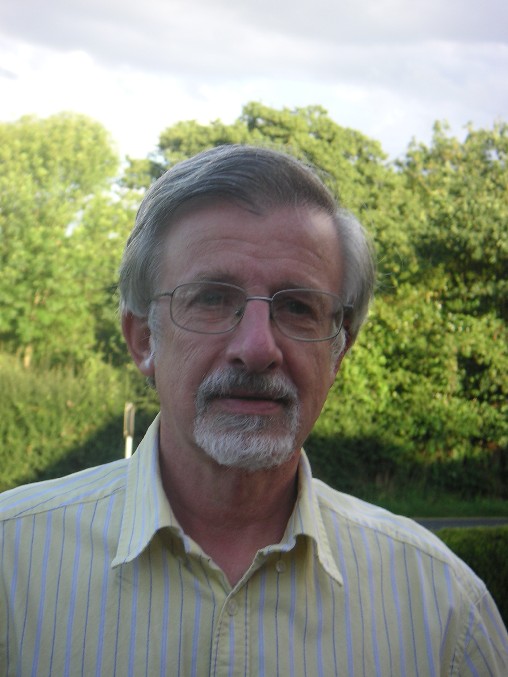 Editor, Toby Manning.
You are receiving this Newsletter as we believe you have an interest in Youth Go. If you do not wish to receive future Newsletters, or if you receive multiple copies, please let us know at ynews at britgo.org
If you have any suggestions for inclusion in future newsletters, please email them to: ynews at britgo.org
NEWS
British Youth Go Championahip
Congrats to those who did well at this online event on December 7 (runners-up in brackets):
U18: Jayden Ng (Yuji Chen), U16: Scott Cobbold (Edmund Smith), U14: Sam Barnett (Oliver Bardsley), U12: Daniel Yang (Isabella Qiu), U10: Alexander Timperi (Andrew Volovich), U8: Ryan Zhang (Lukasz Kudla), Youth Champion: Sam Barnett (Ryan Zhang, Jayden Ng/Scott Cobbold), Top Open Section Player: Yuji Chen (Isabella Qiu), Winners of five games: Rohan Neelala, Julia Volovich, Odysseas Jones-Roumeliotis, Caleb Monk, Top school: Cheadle Hulme School, Top Junior School: James Gillespie's Primary School,
European Youth Go Team Championship
Having narrowly lost to Romania in round 2 on December 12, we were facing a relatively inexperienced team from Turkey on January 16. This gave us the chance to offer a game to those members in the squad who had not played in the first two rounds. Even though on paper we comfortably outranked our opponents on every board, the lack of over the board rated games during lockdown means that the stated grades do not always reflect reality for rapidly improving young players and so we could not be complacent. However, our team of Jayden Ng (Under 20), Edmund Smith (Under 16), Lea Wong (Under 16 - actually under 12, but was playing up), Yanyi Xiong and Alexander Timperi (both Under 12) all played solidly to deliver a five-nil win for the UK.
We are currently third (out of sixteen), behind Russia and Czechia. There is one round remaining in the tournament: we play Ukraine on February 13.
Other Tournaments
In the match against Hong Kong Children's Go College we are currently ahead 8-7 (the winner is the first to 15). The games usually take place at 09:00 on Saturday and Sunday mornings in the British Room on KGS, or you can watch the Hong Kong live stream on their YouTube channel.
In the CCTV World Youth Amateur On-line Weiqi Tournament, held on the Chinese server called Yike and sponsored by China Central TV, our team of Jayden, Scott and Caleb came 13th out of 22. In the individual juniors tournament Ryan Zhang did really well, winning through the first stage, but losing in the first round of the eight-player knock-out stage.
Youth Grand Prix
The Youth Grand Prix 2020 was won by Oliver Bardsley with 942 points. Gene Wong was second with 635 and last year's winner Caleb Monk was third with 610. You can see the full scores at: Grand Prix 2020. These players all get cash prizes, kindly donated by Jeremy Rickard in memory of his brother John, a strong Go player, who died in 2002. Oliver also won the DDK Grand Prix, open to all ages, so well done Oliver!
TUITION
Some of our younger players are members of the EGF Academy. This is a project that provides an online training site for Europe's most talented young players. It teams up powerful professionals from China and veteran teachers from Europe to offer European Youth a varied and solid Go education that until now was only available in the Far East.
The system runs in cycles, and the cost is €25 per cycle, but the BGA offers a 50% discount. To obtain your discount please email youth-chair AT britgo.org. The minimum strength is 10 kyu.
The next season starts on March 1st. If you want to participate, plaease email Gabriel Wagner (gabriel DOT wagner DOT trier AT gmail DOT com.
The full schedule for Season 13 is:
Cycle 1: Mar 1 - Mar 26
Cycle 2: Mar 29 - Apr 23
Cycle 3: Apr 26 - May 21
Cycle 4: May 24 - Jun 18

FUTURE EVENTS (ONLINE)
Our next monthly youth tournament is on Sunday February 7 on OGS. Come to the British Go Association Youth group between 13:30 and 14:00. The event will be a 13x13 handicap event and will last all afternoon. If you are not a member of the group yet let us know your id so we can invite you in.
The March tournament will be part of our Online Congress and will be all day on Sunday March 7 and on full boards. You may like to enter the other events of the Congress - see the BGA Calendar for details of these.
The European Youth Go Championship, initially scheduled for Czechia in March, has been postponed until 2022. If the event does take place in 2021 it will be during the European Go Congress in Ukraine, assuming that this goes ahead.
After the 2020 event was cancelled, our Youth Go Camp is scheduled to return to Caythorpe for a fourth year, from August 16 - 19.
The UK is hosting the European Women's Go Championship in London in September 4 - 6. To qualify, you must be female and have a UK or European passport, but of any age. If you are interested in attending please contact us at ynews at britgo.org as financial assistance may be available.
LIFE AND DEATH PROBLEMS
Black to play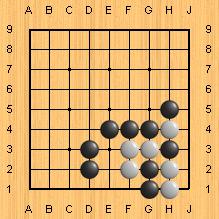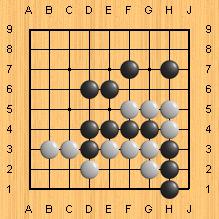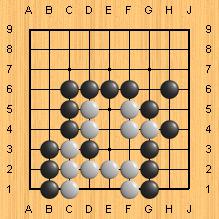 Last updated Mon Feb 01 2021. If you have any comments, please email the webmaster on web-master AT britgo DOT org.