Youth Go News 17 - July 2021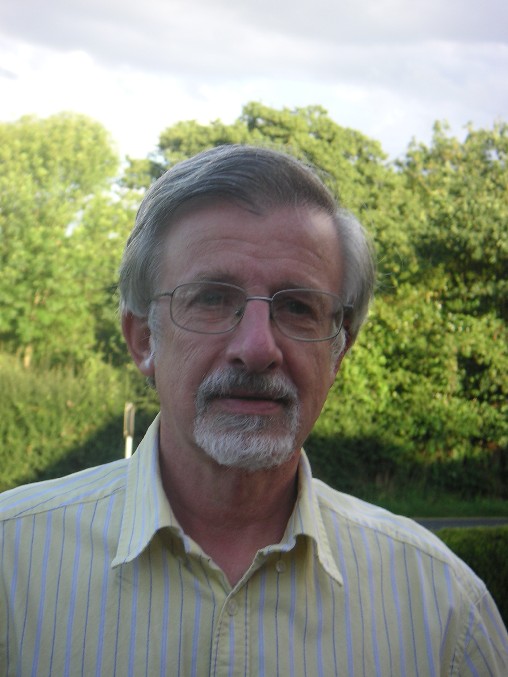 Editor, Toby Manning.
You are receiving this Newsletter as we believe you have an interest in Youth Go. If you do not wish to receive future Newsletters, or if you receive multiple copies, please let us know at ynews at britgo.org
If you have any suggestions for inclusion in future newsletters, please email them to: ynews at britgo.org
NEWS
China League
The League against "Li Ang Yi Tao" team from China completed all the international games, with just some UK-only games to finish. For China Yuze and Bochen were their top players with 9 and 8 wins respectively. For UK Sam Barnett won 8, with 4 still to play.
June Youth Tournament (on-line)
This was a 3-round tournament played on-line during the afternoon of June 6, with 29 participants. Sam Barnett (3k Cheadle Hulme) was the winner with 3/3. Chen Qin (10k Nottingham), Hanna Kudla (13k Edinburgh) and Noah Wilkinson (23k Aston) aslo won all three games. Results
UK Go Challenge Finals (on-line)
The online youth event for July, held on the afternoon of Sunday 4th July on OGS, was the finals of the 2020-2021 UK Go Challenge. 32 young players battled over six rounds on 13x13 boards. This time the winner was Chen Qin from Nottingham who was also top girl. Second equal were Scott Cobbold and Alexander Timperi, both from London, on sos tie-break from Daniel Yang from Birmingham and Jan Kudla from Edinburgh. Results
The age group categories were determined by a knockout system. There were prize vouchers and certificates for winners. Age Group Winners:
Boys U08 Lukasz Kudla
Boys U10 Alexander Timperi
Boys U12 Daniel Yang
Boys U14 Yifeng Yang
Boys U16 Scott Cobbold
Boys U18 -
Girls U08 -
Girls U10 Chen Qin
Girls U12 Lea Wong
Girls U14 Hanna Kudla
Girls U16 Julia Volovich
Girls U18 -
The team titles were awarded on a percentage system:
Team winners was the team AJCGo (Chen, April, Jin and August)
Best School was James Gillespie High School, Edinburgh
Best Primary School was James Gillespie Primary School, Edinburgh
Meeting for Go Teachers/Parents
On June 6 we held an Open Meeting (online) for all those adults interested in Youth Go. We had 9 participants, and the main issue discussed was the development of a safeguarded Go Server dedicated to young people. Participants emphasised that it was often difficult for young players to "get started", and we would seek to concentrate teaching efforts in this area.
FUTURE EVENTS (ONLINE/OVER-THE-BOARD)
Youth Go Camp
The youth camp is held at Caythorpe Court, near Grantham, Lincolnshire, NG32 3ER, with Go teaching in the mornings, outdoor activities in the afternoons, and informal Go tournament/play in the evenings. The 2021 camp takes place from August 16 - 19. The closing date for entries was July 1 and 22 youngsters aged from 10 to 18 have signed up.
British Youth 2021
This will take place at Leicester County Bridge Club, Leicester, on Saturday November 20.
Euro City League
In 2021 we took part in an Anglo-German intercity league, when London lost to Frankfurt in the final.
For this coming winter the concept is to be expanded to all of Europe, the Euro City Youth League. Teams consist of 3 members, and should all be from the same city. It's meant for kids of all age groups and all playing levels. It will be played on 13x13, partially with handicap, so everybody can have fun!
Games will be played on Saturdays, October 9, 23 and November 6, 13 at 17:00, online on OGS.
Here is more information and registration details. Closing date for entries is September 26.
SEYGO Tour
The European Go Federation runs a series of tournaments for European Youth players. The first two events have already passed; the third is in Romania in early September, the fourth in Grenoble in early November.
Other Tournaments
The UK is hosting the European Women's Go Championship in London, September 4 - 6. To qualify, you must be female and have a UK or European passport, but be of any age. If you are interested in attending please contact us at ynews at britgo.org as financial assistance may be available.
TEACHING/TRAINING
EGF Academy
The EGF Academy is a project that provides an online training site for Europe's most talented young players. It teams up powerful professionals from China and veteran teachers from Europe to offer European Youth a varied and solid Go education that, until now, was only available in the Far East.
The system runs in cycles, each lasting 4 weeks, and the cost is €25 per cycle, but the BGA offers a 50% discount. To obtain your discount please email youth-chair AT britgo.org. The minimum strength is 10 kyu. If you want to participate, plaease email Gabriel Wagner (gabriel DOT wagner DOT trier AT gmail DOT com).
CEGO Programme
The European Go Federation regularly arranges, in collboration with CEGO of China, a programme to permit half-a-dozen dedicated young Europeans to study Go for 5 months. Normally this is held at the Ge Yuhong Academy in Beijing, but this year the programme is bieng run online as Coronavirus makes travel to China impracticable.
All applicants must be at least 1 dan in strength, and be permanently resident within Europe.
Applications close on July 31. If you are interested please contact us at ynews@britgo.org for more information.
USEFUL RESOURCES
Here are some useful resources:
BGA Youth Go Twitter account (kept fairly active, 55 followers)
BGA Youth Go OGS (closed group, 116 members)
BGA Youth Go Discord Channel
BGA Website: Youth Pages
2021 BGA Youth Grand Prix: Current position (62 players)
KILLING PROBLEMS
Black to play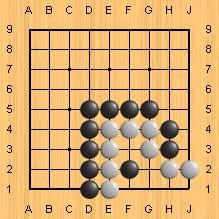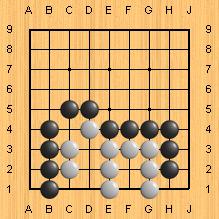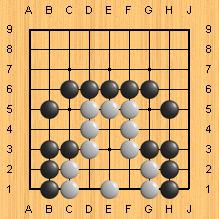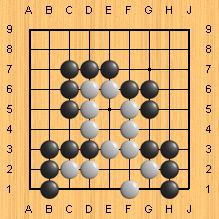 Last updated Tue Jul 20 2021. If you have any comments, please email the webmaster on web-master AT britgo DOT org.