Polish children win EYGC Pair Go
Wed, 05/03/2014 - 10:48

—

Tony Atkins
EYGC Pair Go and Doubles
Bognor Regis
Sun, 2 Mar 2014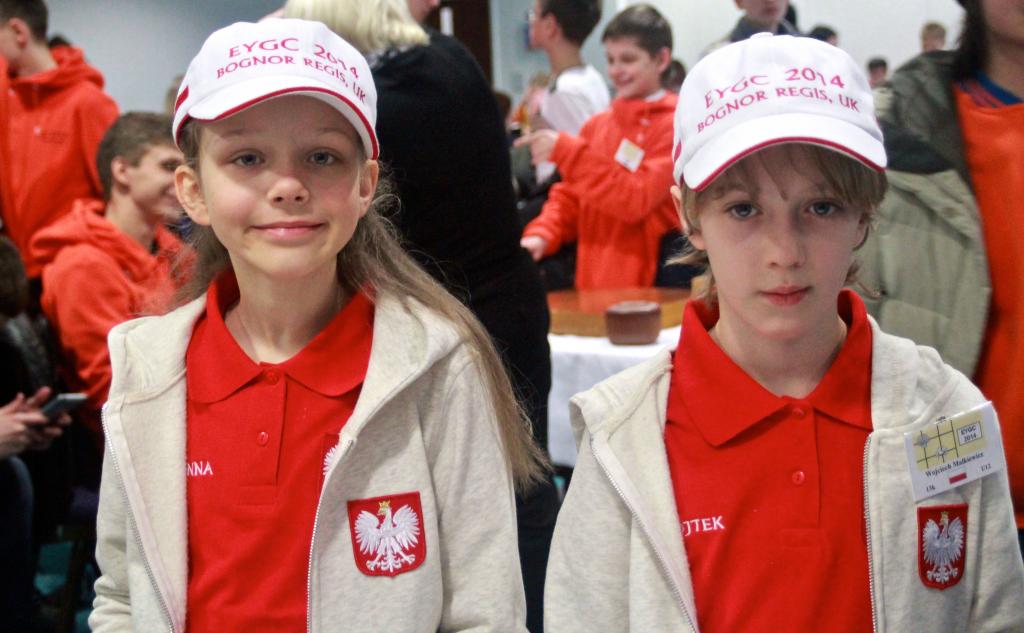 On the Sunday evening of the European Youth Go championship at Bognor Regis an informal Pair Go tournament was held for both the children and adults.
There were ten mixed pairs in the main group and after three rounds the unbeaten winners were the young Polish children Marianna Szychowiak (aged 9) and Wojceich Malkiewicz (aged 10). They beat Germany's mother and son pairing of Manja and Ferdinand Marz (aged 7) in the final.
In the same sex doubles section two of the 16 teams ended with three wins: French teenagers Matthias Mangin and Sylvain Bousquet and Czech girls Adriana Tomsu and Dita Vasova.
Last updated Thu Jan 21 2021.
If you have any comments, please email the webmaster on web-master AT britgo DOT org.