Sam Aitken New British Champion
Sun, 18/11/2018 - 19:07

—

Tony Atkins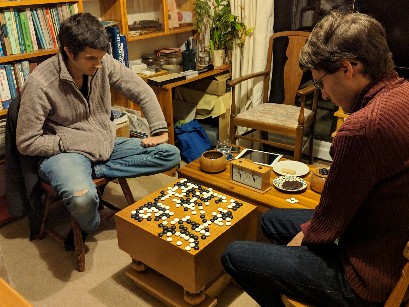 On Sunday 18th November the third and deciding game of the British Championship 2018, between Andrew Simons and Sam Aitken, took place in Cambridge. After a long game involving a big ko fight, Sam Aitken won by 14.5 points to win the match. The game relay is available; an audio commentary was also provided on KGS by Andrew Kay.
Sam had not previously played the title match; Andrew had in 2013, 2015 and 2017, winning it in 2015.
Last updated Sat Dec 15 2018.
If you have any comments, please email the webmaster on web-master AT britgo DOT org.