Youth Go News - April 2020

YOUTH GO NEWS supported by
Welcome to the tenth youth newsletter.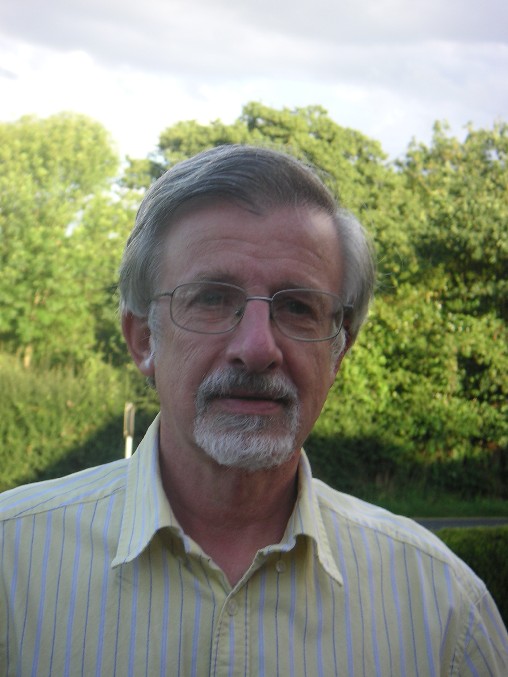 Editor, Toby Manning.
You are receiving this Newsletter as we believe you have an interest in Youth Go. If you do not wish to receive future Newsletters, or if you receive multiple copies, please let us know at ynews at britgo.org
If you have any suggestions for inclusion in future newsletters, please email them to: ynews at britgo.org
NEWS
Coronavirus
We know that all Go Clubs - including all school clubs - will have shut down because of Coronavirus.
However, it is still possible to play Go online. Here is some advice on playing online.
2020 European Youth Go Championships
A team of 12 players and 12 adults went to the 2020 European Youth Go Congress in Croatia in March. This meant that it was possible for most of the team's games to be reviewed.
Of the 72 games we played, we had 38 wins (53%), 31 losses and 3 byes.
Notable performances were achieved by brother and sister Andrew and Julia Volovich, from Cambridge, both with 5/6, and by Lizzy Pollitt of Cheadle Hulme with 4/5 (and one bye).
Here is the full BGA report complete with many photos and a nice video, and here are the full results.
We thank Martin and Helen Harvey for acting as team leader and team coach, Alison Bexfield as travelling year-round team captain, and Tony Atkins for facilitating putting the reports and photos online.
The 2021 Youth Go Champiosnhip will be held in Czechia.
Youth Camp 2020
We still intend to run the Youth Camp at Caythorpe again in 2020, although of course this will depend on the trajectory of the coronavirus outbreak. The dates are 24th - 27th August (3 nights), and the cost will be £250. You can download more information. We already have four confirmed entries.
European Go Academy
Season 11 of the European Go Academy begins at the end of March.
To join the Academy you need to be at least 10 kyu, and to be either British or a long-term resident in Britain. See the Academy web-site for more details. Academy students who are members of the British Go Association (see below) are eligible for a 50% grant on the 25€ fee. To apply for this grant please email ynews AT britgo DOT org
UK Go Challenge (UKGC)
Are you aware of this cool competition, that you can run in your school or youth club? Each year tournament packs have been made so, if you buy a pack, you can run your own heat and then play in the national finals. We also allow folk who haven't played in heats to play the finals too, nowadays.
This year, however, we are making no charge to run a heat (simply register you are doing so). You can then download the sources of all the printed materials from the UKGC website and either provide all your own prizes or apply for a pack of the smaller prizes (fridge magnets and bugs) whilst stocks last.
More details of the Challenge are on the UKGC website.
Join the BGA
Did you know that you can join the British Go Association as an individual "youth" member for only £15/year (or £10 online-only "student" membership) - see here for details.
FUTURE EVENTS
Details of events open to all are on the BGA tournament calendar.
LIFE AND DEATH PROBLEMS
Black to play and capture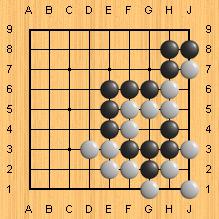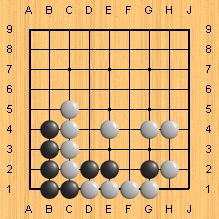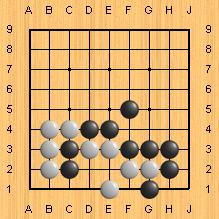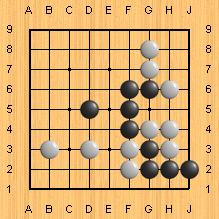 Last updated Thu Apr 09 2020. If you have any comments, please email the webmaster on web-master AT britgo DOT org.