Mon, 22/08/2022 - 11:17

—

Tony Atkins
Wed, 10 - Sat, 13 Aug 2022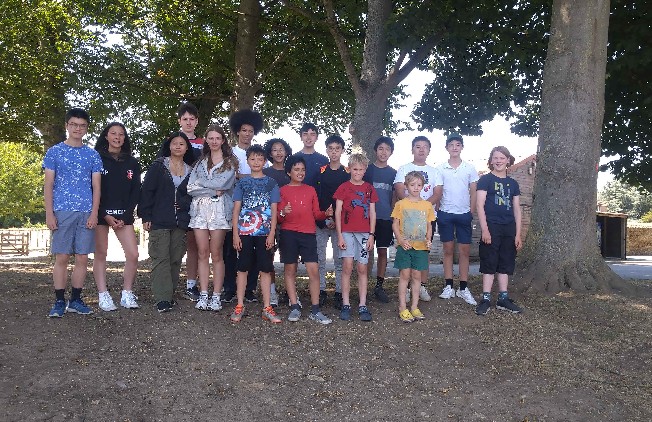 The fifth annual Youth Go Camp took place as before at Caythorpe Court in Lincolnshire. This time 17 youngsters from 9 to 17, 28k to 3d, took part in the Go teaching and play and the outdoor adventure activities. As the temperature was around 30 and the skies dark blue the most popular was the raft building on the lake. The Go was taught by Alison Bexfield, Tony Atkins and Greg Kudla, with the top group being taught by Scott Cobbold, still a youngster, and by Bruno Poltronieri, on the last morning.
The evenings were taken up by various tournaments: 19x19 (Lukasz Kudla and Lawrence Baker winning 3/3), 13x13 won by Lawrence Baker and Pair Go won by Lea Wong and Caleb Monk. Some of the activities can be seen in the gallery. It is planned to hold the sixth camp at the same time in 2023.
Last updated Wed Aug 31 2022.
If you have any comments, please email the webmaster on web-master AT britgo DOT org.